Wolf News Roundup 7/17/2018 (posted 7/17/18)
Cat Urbigkit, Pinedale Online!
Researcher safe after wolf encounter
In July, 2018, a seasonal U.S. Forest Service employee completing research surveys in the Okanogan Wenatchee National Forest encountered two adult gray wolves. The individual observed wolf tracks and heard yipping and barking for a period of time before the wolves approached. After unsuccessful attempts to scare the wolves away (including yelling, waving and deploying a can of bear spray in the direction of the wolves) the individual climbed a tree and used a radio to call for assistance. A Department of Natural Resources fire crew extracted the researcher in a helicopter dispatched through a multi-agency fire center in Colville. Wildlife officials believe the researcher had come close to a denning site. Click here for more on this story

WY ups wolf quota
The Associated Press reports that Wyoming officials have approved a 58-wolf hunting quota for the 2018 hunt in the trophy game area of the northwest portion of the state, up from last yearís quota of 44.

Wolf data
The Washington Department of Fish & Wildlife is revising its wolf-data system in which it shares locations of radio-collared wolves with livestock producers and county officials. The Lewiston Tribune reports that the goal of the program is to help livestock producers protect their herds, while also protecting the carnivores.

Italy
The controversy over the presence and impact of wolf and brown bear populations isnít limited to the areas where they occur in the United States. Two local councils in northern Italy recently legalized the shooting of these large carnivores, generating controversy with environmental interests. Italyís wolf population now numbers around 1,600, and it also harbors a small population of reintroduced brown bears.

Related Links:
Wyoming hunts - Associated Press
Wolf data - Lewiston Tribune
Italy - The Local Italy
Wolf Watch - By Cat Urbigkit, Pinedale Online!

---
2018 Green River Rendezvous (posted 7/18/18)
Pinedale Online!
Pinedale held their annual Green River Rendezvous days Thursday through Sunday, July 12 Ė 15, 2018. The event celebrates the traditional summer gathering of the mountain men, trappers and Indians with the trader caravans on the rendezvous grounds on the Green River west of Pinedale in the early 1800s. The annual event is a time for reuniting with friends, family reunions, high school reunions, weddings, and all around good times celebrating past and present day rendezvous reunions in Pinedale.

Highlights of the event included the 83rd annual Green River Rendezvous Pageant, three days of rodeos, living history programs at the Museum of the Mountain Man, a parade, traders row, street vendors, the 2nd annual Western Art & Wine Auction, the annual Pinedale Library book sale, a 3-on-3 Basketball tournament at the Pinedale Aquatic Center, a childrenís fishing derby at the Pinedale town park, the annual Rendezvous Ramble 5-mile early morning walk, Rendezvous Pie Sale, the Rocky Mountain Fur Trade Journal Forum, rededication of the Trappers Point historical site monument, Bad Hand Plains, Indians encampment & living history talks, the Wind River Native American Dancers, live music around town, American Mountain Men demonstrations and campfire stories, Lions Club BBQ, DeSmet Mass overlooking the rendezvous grounds and picnic in Daniel, and annual Rendezvous Beard Shaving & Calcutta fundraiser, and much more!

Hats off and a big thank you to all the people working countless hours behind the scenes to organize all the events and help make everything run smoothly for the thousands of people who come each year to be a part of the fun.

Click on this link for more pictures: 2018 Green River Rendezvous

---
QEP Resources announces agreement to sell Uinta Basin assets for $155 Million (posted 7/11/18)
QEP Resources, Inc.
DENVER, QEP Resources, Inc. (NYSE:QEP) ("QEP" or the "Company") announced today (July 10, 2018) that its wholly owned subsidiary, QEP Energy Company, has entered into a definitive agreement to sell natural gas and oil producing properties, undeveloped acreage and related assets located in the Uinta Basin for proceeds of $155 million, subject to customary purchase price adjustments (the "Divestiture").
The agreement provides for the sale of QEPís assets located in Duchesne and Uintah counties in eastern Utah to Middle Fork Energy Partners, LLC. The Divestiture includes an estimated 605 Bcfe of proved reserves as of December 31, 2017, and net production in the first quarter of 2018 was 54 MMcfed, of which approximately 23% was liquids.

Citigroup Global Markets Inc. served as financial advisor and Latham & Watkins LLP provided legal counsel to QEP. Porter Hedges LLP provided legal counsel to Middle Fork Energy Partners, LLC.

About QEP Resources, Inc.
QEP Resources, Inc. (NYSE:QEP) is an independent crude oil and natural gas exploration and production company with operations in two regions of the United States: the Northern Region (primarily in North Dakota) and the Southern Region (primarily in Texas and Louisiana). For more information, visit QEP's website at: www.qepres.com.

About Middle Fork Energy Partners, LLC.
Middle Fork Energy Partners, LLC is a Denver, CO, based company that is focused on the acquisition and development of crude oil and natural gas properties in the Rocky Mountain Region. For more information, visit Middle Forkís website at: www.middleforkep.com.

Source: Globe NewsWire
---
GOP Candidate Forums July 11 and July 24 (posted 7/10/18)
Come listen to the local county candidates
The Sublette County Republican Party will host two candidate forums in July. The first will be on Wednesday, July 11th at the Southwest Sublette County Pioneers Senior Center in Marbleton. There will be a Meet & Greet for Republican candidates at 5:30PM. The first forum will feature the three County Clerk candidates: Tara Bolgiano, Rhonda Egle, and Carrie Long - plus the two County Attorney candidates - Mike Crosson and Clayton Kainer. The second forum will showcase the seven County Commissioner candidates.

On Tuesday, July 24, the Sublette County Republican Party will host another GOP Candidate Forum in Pinedale in the Lovatt Room of the Sublette County Library. That forum will starts at 5:30PM with a Meet and Greet for the Republican candidates, followed by a forum. More details TBA.

Please submit Forum questions to scrp23wy@gmail.com.

---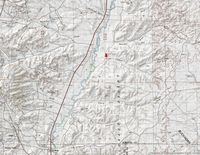 The Chapel Canyon road has been repaired and is again open to the public.

BLM completes repairs to Chapel Canyon Road (posted 7/10/18)
Bureau of Land Management
The Bureau of Land Management Rock Springs Field Office is pleased to inform the public that repairs have been completed to a washout section of Chapel Canyon Road in Sublette County, between Big Piney and La Barge. The road is now reopened to the public. The BLM strives to be a good neighbor by providing communities with safe access to their public lands.

The washout occurred approximately 1.5 miles south of where Chapel Canyon Road intersects BLM Reardon Draw Road #5401, impacting an approximate 20-by-20 foot area. Repairs were completed on June 27.

For more information, contact the BLM Rock Springs Field Office at 307-352-0256.

---
Wolf News Roundup 7/8/2018 (posted 7/8/18)
Cat Urbigkit, Pinedale Online!
Grazing Permit
Wolf advocates are urging the U.S. Forest Service to revoke a New Mexico rancherís cattle grazing permit after the man pleaded guilty to killing a Mexican gray wolf, a criminal misdemeanor. Defenders of Wildlife is leading the charge, with a petition demanding the permit cancelation. The petition claims, "As a holder of a grazing permit on a Gila National Forest allotment, the rancher has received significant taxpayer money in livestock subsides from the federal government and we believe individuals who violate the Endangered Species Act should not be able to receive tax payer money."
The Endangered Species Coalition has posted a similar petition on the Move On.org website.

Oregon
Reporter Stephen Hamway of The Bulletin tackles the issue of living with wolves in Oregon in a recent feature titled Wolves in Oregon: The inside story.

Illinois
An Illinois man in stirring up media attention with his claim that heís got a pack of wolves on his property. His photos and videos show small canids, similar to coyotes, but he claims they may be red wolves, according to media reports. To view the images, check out the links below.

France
The wolf population in France is experiencing a high growth rate, and plans are in place to keep boosting the population. With a 20-percent population increase during the past year, there are now at least 430 wolves in the country, but plans call for the population to grow to 500 for viability. Farmers are angry about continued livestock depredations by the growing wolf population.

Swiss
The Alps are home to a population of about 600 wolves, and a cross-border coalition of alpine regions now argue that wolves no longer need special protected status. According to SWI, wolves may only be hunted if they kill more than 25 farm animals within a month.

Related Links:
Grazing permit - Santa Fe New Mexican
Oregon - The Bulletin
Illinois - St. Louis Post-Dispatch
France - The Connexion
Swiss - SWI
Wolf Watch - By Cat Urbigkit, Pinedale Online!

---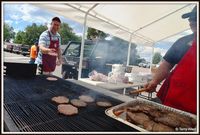 Pinedale Mayor Matt Murdock flips burgers during the Town of Pinedale 4th of July celebration. Photo by Terry Allen.

4th of July in Pinedale, Wyoming 2018 (posted 7/5/18)
A Five Mile Diameter Sampling
Terry Allen
Tim and his fireworks crew were busy setting up at the ball fields Wednesday morning and he said he'd let me set up my gear after they had loaded and wired all the charges.

On the way down the hill, I saw a bunch of young men loading groceries into a U-haul trailer so I stopped and found out they were from Wilderness Adventures in Jackson and were going into our woods for 7 days...with Meat Sticks. That's a story and a shot. They figured they could survive as long as they had them. After the first 7 days, they go off into someone else's woods for another 14 days....probably with...

I met the sound crew setting up for the concert in the park. Dave, Danny and their dog...Fat Fur Monkey.
Captain Connor was at Sandy Beach with his family and I learned he had several titles. Captain of Pinedale, Captain of Fun, and Captain of Fremont Lake. Thomas Mack and his friend were cruising around on 15hp choppers that go 30mph. They built them. Fenn, Tommy and Delaney were hitting balls on the driving range with their Dads. Tracey was mixing up drinks in the clubhouse. Burley and his family posed for a nice shot with their dog...who was pretty disturbed there were only empty plates on the picnic table.

I went over to Lakeside Lodge to get a holiday shot and Tara made me a drink with melon, berries and tequila...while we waited for some beautiful models to appear. Like magic Robin and Lisa appeared and one of them started drinking my drink before I even got a sip. I was starting to feel like a Genie had given me three wishes.

I was going out the door when Caitlin arrived in an amazing South of France Sunflower dress and we decided to make a glorious shot. Let me know what you think.

I haven't seen our big horse and wagon driver AnaMarie for the longest time. She had a load of folks in her wagon and little Cherylann was just sitting there smiling at me with her little red, white and blue pinwheel spinning, and so we made a nice shot. Thanks Ladies! btw, Anamarie, I really did get Tim to announce you needed Kay to help with the horses.

Walking back down the sidewalk I saw some long legs and the sun behind them. She was just climbing out of a touring van so I figured she was in the band. Whew! Thanks for the cool shot!

Tommy Upp has been telling me about his donuts, so I climbed into The Donut Hole (trailer) and took a shot of customers...and Tommy gave me a nice, cold, hard vanilla ice cream cone. Yeah!

Little Sashay Paravicini asked if I'd like to get my face painted with her, so we went over and found out we were getting tattoo's instead...from Haley. Just moments before I had heard the happy news about Tim and Hayley...and someone asked if she had a tattoo on her belly.

Sunset found me up on the hill getting my remote triggering camera gear set up. Boom Boom Boom. It just heaved and rocked the earth...and my flimsy little tripods (hence the blurry photos). I thought for sure I'd find them tipped over and broken when I went back to retrieve them.
Thanks to Tim and The Daredevil Crew!
Those were the best fireworks in my memory.

Thank you Dawn Ballou, Pinedale Online! for sponsoring this story.
Just so you all know...I had received a request to put more women in my stories. My apologies to everyone, I hate unbalanced reporting ;-)
Terry Allen: txpartisan@gmail.com
Click on this link for more pictures: 4th of July in Pinedale, Wyoming 2018

---
Sublette County Fair July 16-28 (posted 7/2/18)
The Sublette County Fair will be held at the Sublette County Fairgrounds, north of Marbleton/Big Piney, Wyoming July 16 through 28th. The theme for this yearís Fair is "Windmills & Wagon Wheels."

Highlights for this year:
Pig Wrestling July 25th (entries close July 18)
Greased Pig Contest July 25th (entries close July 18)
Little Buckaroo Rodeo July 26th (entries close July 18, online entries highly recommended)
Junior (4H & FFA) Livestock Sale July 28th
Livestock shows, horse pulls, stock dog trials, rocket launch, robotics challenge, art show & quick draw challenge, stunt team, much more.

The feature musical event will be a concert by Michael Ray with Kip Attaway on Friday, July 27 at 7:00PM. Adult tickets $20, youth tickets $10.

See www.sublettecountyfair.com for detailed schedule of events.

---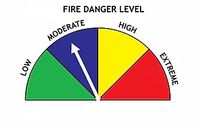 Fire Danger has increased to Moderate. Please be very careful with all ignition sources. Fireworks are prohibited on public lands.

Fire Danger increases to Moderate (posted 7/3/18)
Grand Teton National Park
WESTERN WYOMING - Teton Interagency fire managers announce the fire danger rating has been elevated to moderate for the Bridger-Teton National Forest, Grand Teton National Park, National Elk Refuge, and remaining portions of the Teton Interagency Dispatch area. The potential for fire activity has increased due to summer curing of vegetation combined with warmer, drier conditions.

A moderate fire danger rating means fires can start from most accidental causes. Unattended campfires and brush fires have potential to escape, especially on windy days in dry, open areas.

When determining fire danger, fire managers use several indicators such as the moisture content of grasses, shrubs, and trees; projected weather conditions including temperatures and possible wind events; the ability of fire to spread after ignition; and availability of firefighting resources both within the region as well as other parts of the country.

In areas where campfires are allowed, fires should never be unattended and must be completely extinguished. Simply pouring water on the remains of a fire is not sufficient. The charred remains must be repeatedly doused with water and stirred into the campfire ring. All embers and logs, not just the red ones, should be broken up and covered with dirt. Before leaving the area, the campfire remains must be cold to the touch.

Visit the Teton Interagency Fire web site at tetonfires.com to learn more about fire safety and what fire regulations may be in place. To report a fire or smoke in the immediate area, call the Teton Interagency Fire Dispatch Center at 307-739-3630.
---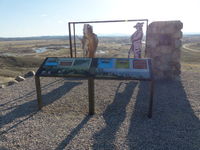 Seven new interpretive signs have been installed at the Trappers Point historic site. The 10 acre site overlooking the historic rendezvous grounds is owned by the Sublette County Historical Society which runs the Museum of the Mountain Man in Pinedale.

Re-dedication of the Trappers Point Overlook historic site July 12 (posted 7/1/18)
The Sublette County Historical Society is excited to announce the completion of upgrades to the Trappers Point Overlook. The 10-acre historic site overlooks the historic rendezvous grounds of the early 1800s Rocky Mountain fur trade. Six of the 16 rendezvous were held in the Upper Green near Daniel, Wyoming. The renovations to the historic site include installation of seven new historic interpretive signs, three large rock benches, rehabbing the steep trail with new rustic steps, adding gravel for erosion control, and replacing a large wooden sign with a 6x10 foot see-through clear panel sign that allows a window-like view of the historic rendezvous grounds. Funding for the site renovation was through private donations and grants.

A 50th anniversary re-dedication ceremony will take place on Thursday, July 12, 2018 at 10:00am at Trappers Point. This will kick off the Green River Rendezvous Days living history programs for the Museum of the Mountain Man in Pinedale. Fur trade historian Jim Hardee will discuss the historic Green River Rendezvous. State Representative Albert Sommers will talk about the Green River Drift cattle operations, and former Wyoming State Archeologist Mark Miller will describe the significance of the nearby Trappers Point pronghorn archeology site.

A free bus, sponsored by Sublette BOCES, will leave the Museum of the Mountain Man at 9:30am Thursday morning for those who would prefer not to drive up to the historic site. Registration for the bus is recommended and available online at http://www.subletteboces.com/classes/. The site is located 5 miles west of Pinedale on the East Green River road, on the south side of the Cora junction with WY 352. The turn-off into the historic site is through the elk fence on the two-track dirt road through the cattle sorting grounds on the south side of the highway, then up the hill. Parking on top is limited Ė carpooling is recommended. The public is invited to attend the rededication ceremony and check out the new renovations to the historic monument. For more information, contact the Museum of the Mountain Man, 307-367-4101.

Click on this link for more pictures: Re-dedication of the Trappers Point Overlook historic site July 12

---
Forest Service proposes amendments for sage grouse conservation (posted 6/22/18)
USFS releases Supplemental Notice of Intent to prepare an Environmental Impact Statement to amend land management plans regarding greater sage grouse conservation in Colorado, Idaho, Nevada, Utah and Wyoming
(June 21, 2018) - The Forest Service published a Supplemental Notice of Intent (NOI) in the Federal Register this week to create a Draft Environmental Impact Statement, beginning a 30 day comment period. The Forest Service is proposing to amend the Forest Service land management plans that were amended in 2015 regarding greater sage-grouse conservation in the states of Colorado, Idaho, Nevada, Wyoming, and Utah.

The NOI lists several categories of potential changes, but specific proposed adjustments to the text in the plans can be found for each state at: https://www.fs.usda.gov/detail/r4/home/?cid=stelprd3843381. Commenters are encouraged to comment on the textual edits that are being considered.

The purpose of proposed changes are to improve the clarity, efficiency, and implementation of greater sage-grouse plans, including better alignment with Bureau of Land Management (BLM) and state plans, in order to benefit greater sage-grouse conservation on the landscape scale. The agency will use lessons learned from new science, scoping and implementing during the last three years to make revised plans more efficient. Proposed actions are intended to improve sage-grouse conservation and although some management areas, such as Sagebrush Focal Areas may change in name designation, limits to development and other protections will remain.

After reviewing comments to the June 20 NOI, the Forest Service plans to continue the planning process with multi-regional draft and final Environmental Impact Statements, and have plan amendments finalized in the spring of 2019.

To read and comment on the Supplemental NOI, visit:
https://www.gpo.gov/fdsys/pkg/FR-2018-06-20/pdf/2018-13260.pdf
---
FEIS released for Normally Pressured Lance (NPL) natural gas development project (posted 6/22/18)
Final Environmental Impact Statement
The Bureau of Land Management in Wyoming has released the Final Environmental Impact Statement (FEIS) for the Normally Pressured Lance (NPL) Natural Gas Development Project in Wyoming. The NPL project is located immediately south and west of the existing Jonah Gas Field in Sublette County, Wyoming.

The FEIS is not a decision document, but one will be issued 30 days after the FEISís release.

If approved, the NPL project could unlock up to 7 trillion cubic feet (TCF) of natural gas providing an additional reliable energy source for America. The proposed project could also create approximately 950 jobs during the development phase and generate $17.85 billion in total project revenues with Federal royalties amounting to about $2.2 billion, of which about $1.1 billion would go to the State of Wyoming.

"The NPL project is important to Wyoming and the nation," says BLM Deputy Director Brian Steed. "It will provide valuable natural gas to power the country, significant royalty revenue to the state and Treasury, and the type of jobs that support western communities."

A copy of the entire NPL Final EIS is available at https://go.usa.gov/xnp3E.

For more information, contact Kellie Roadifer with the BLM Pinedale Field Office at 307-367-5309, or email blm_wy_npl_eis@blm.gov. Persons who use a telecommunications device for the deaf (TDD) may call the Federal Relay Service (FRS) at 1-800-877-8339 during normal business hours. The FRS is available 24 hours a day, 7 days a week, to leave a message or question. You will receive a reply during normal business hours.

---
Montana canine is a wolf (posted 6/19/18)
Montana Fish, Wildlife & Parks
The canine creature shot in Montana a month ago that captured the curiosity of the nation is actually a gray wolf.

DNA from the animal, which was shot legally by a rancher near Denton on May 16, was tested at the U.S. Fish and Wildlife Service forensic laboratory in Ashland, Oregon. The lab compared the animalís DNA with thousands of other DNA samples from wolves, coyotes and dogs. The conclusion was clear Ė this animal is a gray wolf from the northern Rocky Mountains.

Confusion about the animal might be due to the condition of the animal and the photos, which seemed to show short legs and big ears. Inspection of the animal at the Montana Fish, Wildlife and Parks wildlife health lab in Bozeman revealed a relatively normal looking, dark brown wolf.

Physical variations arenít unusual for animals, said Mary Curtis, geneticist for the U.S. Fish and Wildlife Service.

"Within species there can be variability thatís not surprising at all," Curtis said.

The wolf was a non-lactating female, which means she didnít have a litter of pups. However, any unique physical features she has might also appear in her siblings or parents and may continue to be passed along by others in her family. The wolf measured 45 inches from the tip of the nose to the rump and weighed 84.5 pounds. Itís estimated that the wolf was between 2 and 3 years old.

Wolves are fairly common in Montana. According to the 2017 Montana Gray Wolf Program Annual Report, population estimates suggest there are approximately 900 wolves in Montana. This marks the 13th consecutive year that Montana has far exceeded wolf recovery goals.

Property owners in Montana have broad legal authority to shoot wolves they feel might be a threat to their livestock, as was the case with this wolf near Denton.

Related Links:
Wolf Watch - by Cat Urbigkit, Pinedale Online!

---
Business Directory
Click here for
Advertising Information