White Pine Ski Area Opening Day Dec. 6th (posted 12/3/13)
White Pine Resort has announced the Opening Day for their 2013-2014 winter ski season will be Friday, December 6th. The lifts will run from 9AM to 4PM Thursday through Sundays.

A full-day adult lift ticket costs $39. Senior citizens (age 70+) and students/juniors (6-18) cost $29. Children 5 years old and under are $5. Half day tickets are $30 for adults and $22 for ages 6-18 years. Little Spirit Lift tickets are $20. Half day lift tickets available afternoons Noon to 4PM.

The lodge will open at 9AM. Lunch will be available at the Grille from 11AM to 3PM. Apres ski at the Bar upstairs.

Passholders may get pass photos taken at the Ticket Office. Passholders must be present to pick up their passes.

White Pine Ski Area & Resort is Wyoming's oldest ski area, located in the Wind River Mountains just 10 miles from Pinedale. White Pine operates under a special use permit on the Bridger-Teton National Forest from the U.S. Forest Service.

White Pine Lodging Options
At the resort, White Pine has a comfortable cabin, with two stories and a loft. It offers 2 bedrooms (1 king and 1 x 2 twins) and 2 bathrooms, plus the loft has 2 twins. It has a well-equipped kitchen, washer/dryer, living room with log fireplace plus a spacious outside deck. It is a short walk to the lifts. Maximum occupancy is 6 persons. Non-Smoking and No Pets. Rates during the High Season: (December 26 to January 6) $350 (+ 4% state tax) per night, minimum 2 nights stay. Rates during the Regular Seasonƒ¼January 6 to April 6) $300 (+ 4% state tax) per night, minimum 2 nights stay. Special: 3rd night onwards the rate reduces to $250 per night.

Pinedale Accommodations
The town of Pinedale, approximately 15 minutes away. Below are lodging establishments are offering ¡§ski and stay packages¡¨: The ¡§Ski and stay¡¨ includes room and lift tickets and often other inclusive amenities such as hot breakfasts; all day coffee; rooms with microwave and refrigerator; heated swimming pool and/or hot tub, and other special features. Check with the establishment you wish to stay for the specifics of their special package.
Hampton Inn & Suites (307) 367-6700 or (800) 426-7866, http://www.hamptoninn.com
Baymont Inn & Suites 307-367-8300, http://www.baymontinns.com
Lakeside Lodge 307-367-2221, http://www.lakesidelodge.com
Log Cabin Motel 307-367-4579, http://www.lakesidelodge.com
Chambers House B&B 1-800-567-2168 or 307-367-2168, http://www.chambershouse.com

Directions
White Pine is located 10 miles northeast of Pinedale, Wyoming in the Bridger-Teton National Forest. Pinedale has a population of about 1,500. Jackson Hole is located 88 miles to the north, and Rock Springs is 100 miles to the south. From Pinedale, take the Fremont Lake Road north and stay on the main road. The road up to the ski area is paved and is plowed during the winter season. The road is narrow and windy in places, so please drive carefully. Road conditions may be snow-packed and icy at times. Watch for wildlife on and near the road. White Pine will be on your right as you go up. There is a large parking lot area near the lodge. The parking lot also accesses the nearby free cross-country ski trails.

Airport Information
The closest commercial airports are Jackson Hole, Rock Springs and Salt Lake City. Pinedale's newly expanded George Wenz Field is a general aviation airport located 6 miles south of Pinedale that can accommodate private planes and small corporate jets. See the links below for more area airport information.

Airports:
Jackson Hole Airport, http://www.jacksonholeairport.com
Rock Springs Commercial Airport, http://www.rockspringsairport.com
Idaho Falls Airport, http://www.idahofallsidaho.gov
Salt Lake City Commercial Airport, http://www.slcairport.com
Pinedale Airport, http://www.airnav.com/airport/KPNA

Transportation and Shuttles
Car rentals are available in Pinedale and at the Rock Springs, Jackson and Salt Lake City airports. Bus service is available only to Rock Springs. Please call the Sublette County Chamber of Commerce/Sublette County Visitor Center for more information: 1-888-285-7282 or 307-367-2242.

More Information:
White Pine Ski Area: www.whitepineski.com, 307-367-6606
Sublette County Chamber of Commerce: www.sublettechamber.com, 307-367-2242
Pinedale Visitor website: www.visitpinedale.org
The Great Outdoor Shop: www.greatoutdoorshop.com
---
Public meetings on wildlife topics to be held (posted 12/1/13)
Meeting in Pinedale on Dec. 17th
Wyoming Game & Fish
The Wyoming Game and Fish Department will be holding a series of public information gathering meetings to discuss proposed regulations including black bear seasons, falconry, raptor propagation and wildlife propagation.
Draft regulations are available on the Game and Fish website ,http://wgfd.wyo.gov, or by contacting the Casper Regional Game and Fish office, 307 473-3400.

All interested parties are encouraged to attend one of the meetings held in each Game and Fish region discussing these proposals. The meetings will be held at the following locations:

Nov. 26 Lander Game and Fish Regional Office 6 p.m
Dec. 3 Cody Bighorn Federal Bank 6 p.m.
Dec. 3 Jackson Game and Fish Regional Office 6:30 p.m.
Dec. 5 Sheridan Game and Fish Regional Office 4 p.m.
Dec. 10 Green River Game and Fish Regional Office 7 p.m.
Dec. 10 *Jackson Game and Fish Regional Office 6:30 p.m.
Dec. 11 Casper Game and Fish Regional Office 6 p.m.
Dec. 16 Laramie Game and Fish Regional Office 7 p.m.
Dec. 17 Pinedale Game and Fish Regional Office 6 p.m.

*The Dec. 10 Jackson meeting will only cover proposed black bear seasons.

Written comments will be accepted at all of the above public meetings. In addition, comments will be accepted through 5 p.m. Dec. 30, by mailing WGFD-Wildlife Division, Attn: Regulations, 3030 Energy Lane, Casper, WY 82604 or online, http://wgfd.wyo.gov. Copies of the proposed regulations are available by contacting the same mailing address and website.

All comments will be presented to the Wyoming Game and Fish Commission prior to their Jan. 22-23, 2014 meeting in Cheyenne.

The Game and Fish supports the Americans with Disabilities Act. Every effort will be made for reasonable Accommodations by contacting the Wyoming Game and Fish Department at (307) 777-4501. (Contact: Al Langston, (307) 777-4540)
---
BLM offers Christmas tree permits for sale (posted 12/1/13)
Bureau of Land Management
The Bureau of Land Management (BLM) is now offering Christmas tree permits for sale.

Permits may be purchased between 7:45 a.m. and 4:30 p.m., Mon.-Fri. from any BLM Wyoming field office. The cost for a permit ranges from $5 to $10 per tree depending on the location and the size of tree. Up to a maximum of five Christmas trees can be purchased by an individual for personal use on BLM-administered lands.

A BLM permit is valid for trees located on BLM lands only. Permits for U.S. Forest Service trees can also be obtained at some local BLM offices.

Tree cutters must have a valid permit with them while cutting a tree. Trees may not be cut within a wilderness area, wilderness study area, timber sale area, or administrative sites such as developed campgrounds.

Although the Christmas tree permits are for any tree species, the BLM recommends Engelmann spruce, sub-alpine fir, Douglas fir and lodgepole pine as the best species to cut for your Christmas tree.

It is the purchaser's responsibility to not trespass on private land and to make sure you're cutting the tree in the correct area. Be prepared for winter weather and high country conditions.

For more information call your local BLM office.

---
Wyoming Chain Law (posted 12/1/13)
Wyoming Department of Transportation
When winter storms significantly impact highway travel in Wyoming, the state's chain law will go into effect.

Wyoming's chain law is two-tiered. What is called "Level 1" is declared when conditions are rated as "hazardous." Travel is restricted to vehicles equipped with tire chains, or to vehicles with adequate snow tires, or to all-wheel-drive vehicles.

When conditions deteriorate to an "extremely hazardous" rating, Level 2 of the chain law is declared. Travel is then restricted to vehicles equipped with tire chains or all-wheel-drive vehicles equipped with adequate mud and snow or all-weather tires.

For commercial vehicles, Level 2 of the chain law requires chains be on at least two of the drive wheels, at opposite ends of the same drive axle.

Along I-80 in southern Wyoming, the chain law is most likely to be enacted for three specific high-elevation sections.

-- Three Sisters (mileposts 7 to 34, east and westbound) between Evanston and Bridger Valley. Specially designated chain installation and removal areas are located at both ends of the section.

-- Walcott Jct. (beginning at milepost 235, eastbound) east of Rawlins and Sinclair. Chain installation or removal may be accommodated at Walcott Jct. Interchange (exit 235) or other locations designated by WYDOT or Wyoming Highway Patrol (WHP).

-- Summit (beginning at milepost 318, eastbound) from the bottom of Telephone Canyon east of Laramie. Chain installation or removal may be accommodated at locations designated by WYDOT or WHP.

Drivers on I-80 who cannot meet the requirements of the chain law will be asked to turn around and return to the nearest community.

Another locale where the chain law is likely to be enacted during storms is the South Pass section of WYO 28 between Farson and Lander.

Highway Patrol troopers may make compliance checks when the chain law is in effect. A driver who violates the chain law and causes a highway closure can be fined $750; other chain law violations carry a $250 penalty.

"The chain law was enacted to improve traveler safety and to reduce the number of road closures resulting from vehicles becoming stuck on the roadway," WHP Administrator Col. John Butler said. "Our enforcement efforts are focused on those goals"

"State law does not specify any certain time of year when commercial vehicles must carry tire chains, but it's a good idea for them do so during the cold weather season," Butler added.

Related Links:
Road Conditions WYDOT
Daily Weather Story graphic National Weather Service – Riverton office
More links to weather, road and webcams For western Wyoming area

---
Yellowstone invites proposals for guided, interpretive oversnow vehicle tours (posted 11/26/13)
Yellowstone National Park
The National Park Service (NPS) has released a prospectus soliciting proposals from businesses interested in providing guided, interpretive oversnow vehicle tours of Yellowstone National Park.

A total of 23 new contracts will be awarded and put into place for the 2014-2015 winter season. They will take the place of 13 concession contracts for guided interpretive snowcoach tours and 21 commercial use authorizations (CUA) for guided interpretive snowmobile tours currently in place in Yellowstone. The current concession contracts expire on April 1, 2014. The current CUAs expire on June 20, 2014.

The contract term will be ten years. Proposals will be due January 27, 2014. The NPS anticipates announcing the selection of the successful offerors in April 2014.

The prospectus implements the NPS' October 2013 Final Rule for Winter Use by requiring concessioners to provide tours as transportation events. The rule replaces the former concept of a fixed maximum number of oversnow vehicles allowed in the park each day with a new, more flexible concept of transportation events. Concessioners will be able to use their allocated number of transportation events for snowmobiles, snowcoaches, or a mix of both. Because of this change to transportation events as the required service, no offerors will have a right of preference to new contracts.

An electronic copy of the prospectus and additional information are available online at http://concessions.nps.gov/yell5xx-14.htm.

---
Man injured in Jonah Field explosion remains in critical condition (posted 11/26/13)
The Casper Star-Tribune posted an article giving an update on the status of Brandon Chadwick, one of five people who were injured in a welding explosion at an Encana natural gas site location in the Jonah Field on Friday, November 22nd. According to the article, he remains in critical condition at University Hospital in Salt Lake City, Utah with significant burns over 12-20 percent of his body. Donations to help the family can be made to the "Benefit for Brandon Chadwick" fund at 1st Bank in Pinedale and Star Valley. Three of the five workers who were injured in the explosion were treated and released by Saturday. The fourth victim remains in serious condition at Eastern Idaho Regional Medical Center. Click on this link for the full story and more details: Brandon Chadwick, 23, in critical condition after Jonah Field blast By Benjamin Storrow, Casper Star-Tribune, Nov. 25, 2013

Related Links:
Explosion in Jonah Field – 5 injured Pinedale Online, November 22, 2013
SCSO release on Jonah Field tank explosion Pinedale Online, November 22, 2013
Encana update on Jonah explosion incident Pinedale Online, November 23, 2013
Air Medical Transport memberships provide peace of mind for $49 Sublette County Rural Health Care District release, November 25, 2013
---
SCSO release on Jonah Field tank explosion (posted 11/22/13)
Sublette County Sheriff's Office media release
At 10:18 a.m. on Friday November 22nd the Sublette County Sheriff's Office dispatch center received multiple calls regarding an explosion in the Jonah Field. It was reported that a tank had exploded at Encana's Antelope 91-29H facility. Deputies along with Sublette County EMS from Sand Draw, Pinedale and Big Piney immediately went en route. Firefighters from Boulder and Big Piney volunteer fire departments also responded to the scene.

A total of five patients were transported for medical treatment. One subject in critical condition was life-flighted from the scene to the University of Utah Medical Center by Guardian helicopter. Three patients were transported to the Pinedale clinic by ambulance –of those, one was taken by an Air Idaho fixed wing aircraft stationed at the Pinedale airport to Eastern Idaho Regional Medical Center in serious condition. The second was flown to University of Utah Medical Center in stable condition by Guardian fixed wing aircraft. The third patient was treated at the Pinedale clinic and released. One patient was taken by ambulance from the scene of the explosion to the Rock Springs hospital in stable condition.

Big Piney and Boulder fire departments have the fire contained and are allowing it to burn out. The incident will be investigated by the Occupational Safety and Health Administration (OSHA).

Stephen Smith
Public Information Officer

Authority: Sheriff Dave Lankford

Related Links:
Explosion in Jonah Field – 5 injured Pinedale Online! 11/22/13
---
Update on western wolf harvest (posted 11/21/13)
Cat Urbigkit, Pinedale Online!
The Wyoming Game and Fish Department reports that as of Nov. 18, 2013 at 4 p.m., 19 wolves have been taken in this fall's trophy wolf hunt (of a total quota of 26). Four wolf hunt areas remain open until either the quota in each area is met, or the end of the year (whichever occurs first). In addition, 32 wolves have been killed in the predatory zone of the state since the start of 2013. The year prior, 42 wolves were killed in Wyoming's trophy game areas (of a total quota of 52), while 25 were taken in the predator zone of the state.

In Montana, 82 wolves have been killed in this year's hunting season thus far. General season rifle is open until March 15, 2014, and the trapping season runs from Dec. 15 to Feb. 28, 2014. The year prior, hunters harvested 128 wolves, while trappers took 97.


In Idaho, 124 wolves have been harvested by hunters, with the season open until the end of March 2014 in most areas. In last year's seasons, Idaho hunters harvested 199 wolves, while trappers took another 120. The year prior, hunters took 255, while trappers took 124.

Related Links:
Wyoming Game & Fish Department - Wolf harvest data here.
Montana Fish Wildlife & Parks - Montana wolf hunting information.
Idaho Department of Fish and Game - Idaho wolf hunting information.
Wolf Watch - by Cat Urbigkit

---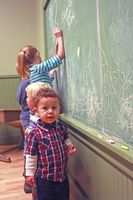 After years of petitioning, grant writing and building, the Boulder Community Center officially re-opened on Saturday with a potluck dinner, dancing and a good, old fashioned social gathering. While parents ate, drank and were merry, most of the kids took to the classroom/playroom, and Marley Medrano reminded everyone why the structure was built in the first place so many years ago. Photo by Matthew Manguso, Sublette Examiner.

Sublette Examiner – Nov. 19, 2013 (posted 11/21/13)
Boulder Community Center Re-Opens
PMS reports solid scores
Strict regulations from DEQ
Climate change hits big game hard
Obituary - Jack Doyle
Obituary - Mafalda Lewis
Obituary – Rod Rozier
---
No fish hatchery closures planned for FY 2014 (posted 11/16/13)
U.S. Fish & Wildlife Service
The U.S. Fish and Wildlife Service (Service) announced that it does not intend to close any of the nation's national fish hatcheries in the current fiscal year, but warned that closures may be necessary in FY 2015 given fiscal uncertainty and growing operations costs. The Service released a report today (November 15, 2013) examining the challenges facing the Service's National Fish Hatchery System (NFHS), which will serve as the basis of discussions with stakeholders on how best to operate the system in a more sustainable manner while supporting the agency's highest fish and aquatic conservation priorities.

"This report sounds the alarm on a hatchery system unable to meet its mission responsibilities in the current budget climate," said Service Director Dan Ashe. "In the coming months through the 2015 budget process, I have directed the Service to work with all of our partners to determine whether the options identified in the report, or others, are necessary and appropriate to put the system on a more sustainable financial footing."

Director Ashe added that the agency intends to take immediate actions to prevent imminent closures, but noted that additional actions may be necessary to address long-term funding shortfalls.

"We are putting a Band-Aid on the hatchery system. Unless we can find a way to cover costs in a more sustainable fashion, the system will eventually need surgery," said Ashe. "The challenges we are facing are not new; however, we have reached the point where – in the absence of long-term solutions – we will have no option but to make tough choices to bring expense in line with actual revenues."

National fish hatchery operations have been greatly impacted by sequestration, which reduced the NFHS budget, in the face of increasing operations costs. If sequestration continues into FY 2014, the Service will have lost close to $6 million in appropriations for hatchery operations funding since FY 2012, while operations costs have continued to rise. In response, the Service in the fall of 2012 launched a comprehensive review of the 70 fish and aquatic species propagation hatcheries to ensure it will be positioned to address highest priority aquatic resource needs now and into the future while working within its budget limitations.

The National Fish Hatchery System: Strategic Hatchery and Workforce Planning Report outlines the current propagation programs as well as problems associated with sustaining operation of the NFHS in its current configuration, and suggests possible changes to how the system could be managed under several different scenarios. The report identifies the NFHS's focus on five priorities for fish and aquatic species propagation, including: recovery of species federally listed as threatened or endangered; restoration of imperiled aquatic species; tribal trust responsibilities; other propagation programs for native species; and other propagation programs for non-native species.

The Service will use the analysis to engage stakeholders in a discussion of the future of the NFHS. The Service is also working with the U.S. Corps of Engineers, Bureau of Reclamation, Bonneville Power Administration and Tennessee Valley Authority and has put in place agreements to provide reimbursable funds for the operational costs associated with mitigation fish production on streams and rivers impacted by federal water resources projects. Congress supported these steps, in recognition that the Service can no longer fund the production of fish for mitigation of federal water resources projects within its current budget.

The report can be found at: http://www.fws.gov/home/feature/2013/pdf/NFHSReviewCoverPageandReport.pdf

The appendices can be found at: http://www.fws.gov/home/feature/2013/pdf/NFHSReportAppendices.pdf

---
Five wolf hunt areas remain open (posted 11/15/13)
Cat Urbigkit, Pinedale Online!
Five wolf hunt areas in Wyoming remaining open. The Wyoming Game & Fish Department reports that as of Nov. 13 at 3 p.m., 19 wolves have been harvested in the state's trophy wolf hunting areas (of a total quota of 26). The remaining hunt areas will remain open until the quota is reached, or until the end of the year (whichever comes first).

In addition, there have been 32 wolves killed in the predatory zone of the state since the beginning of the year.

Related Links:
Wyoming Game & Fish Department - Harvest quota information can be found here.
Wolf Watch - by Cat Urbigkit

---
Business Directory
Click here for
Advertising Information