University of Wyoming deals with COVID-19
Virtual commencement will be live on May 16th
The University of Wyoming has moved to online course delivery for the remainder of the spring 2020 semester in response to concerns about the novel coronavirus COVID-19. UW is implementing a plan that will allow students to continue progress toward their degrees and the university to continue operations, with many employees working remotely.

UW has canceled traditional graduation and will instead hold virtual commencement ceremonies because of the coronavirus. They plan to broadcast the virtual ceremony live on May 16, the same date traditional graduation was planned. The university has no choice but to look for alternatives to public gatherings on campus in Laramie, acting President Neil Theobald said. Other options for graduates include taking part in ceremonies next winter or spring.

University faculty and students have stepped forward in a number of ways to be of help during the COVID-19 crisis. The School of Pharmacy is using their labs to make hand sanitizer which has become in extremely short supply everywhere. They have converted one of their pharmacy lab into a temporary hand sanitizer factory. Because of social distancing requirements, they had limited personnel working in the lab at any given time, but they made it work. They used sanitizer formulas recommended by the World Health Organization (WHO) and in accordance with the U.S. Food and Drug Administration's (FDA) guidelines. To date, containers have been distributed to the Laramie fire stations, UW Student Health Service clinic, UW custodial services, Laramie Reproductive Clinic, Laramie Care Center, the Downtown Clinic, Albany Community Health Clinic and Ivinson Memorial Hospital.

In addition to the hand sanitizer production, the UW Student Innovation Center (CRMC) Team began using their 3D printer to print 3D surgical masks for the Cheyenne Medical Center, where masks are in very short supply. CRMC medical workers reached out to the University for assistance and have requested at least 100 protective masks and 100 face shields. All are being produced through the SIC's 3D printers and laser cutters. Once the prototypes are approved by CMC, official production will begin and run around the clock to get the surgical masks and face shields sent to Cheyenne.

Click on these links to read more on these stories:
UW Faculty, Students Persevere to Make Online Instruction Successful March 30, 2020
UW School of Pharmacy Produces Hand Sanitizer during COVID-19 Supply Shortage March 27, 2020
UW Student Innovation Center Team Creates 3D Surgical Masks for Cheyenne Medical Center March 27, 2020
University of Wyoming

---
STAY HOME, WASH YOUR HANDS, PRACTICE SOCIAL DISTANCING, SEND ONLY 1 PERSON TO THE STORE, LIMIT GROUP GATHERINGS TO UNDER 10 PEOPLE (posted 4/3/2020)
Wyoming Governor Gordon holds Friday April 3 COVID-19 update
Pinedale Online!
We don't want to appear to be yelling using all caps in the headline, but it illustrates the definitive point Wyoming Governor Mark Gordon made today (Friday, April 3rd, 2020) during his afternoon video press conference to update the public on the status of COVID-19 in the state.

He minced no words, saying he wasn't going to issue a Shelter in Place order because he trusted that Wyomingites knew by now what they had to do to keep the coronavirus from broadly spreading across the state and through our communities:
- STAY HOME
- WASH YOUR HANDS
- MAINTAIN 6 FOOT DISTANCE FROM OTHERS
- ONLY 1 PERSON FROM A HOUSEHOLD INTO THE STORE
- NO GROUPS OF 10 PEOPLE OR MORE

He emphasized to parents not let kids gather up for play dates, and for stores to not let customers mingle or bunch together in checkout lines, and for restaurants to only do curbside delivery and not allow customers into the stores. Most importantly, he stressed that Wyomingites must take the situation seriously to protect their own health and other people's health.

He said a Shelter in Place Order won't keep you safe. You need to keep you safe. "We need everyone to stay at home as much as possible." Appearing frustrated with those in the media who questioned his actions to date, he said "If you are waiting for a Shelter in Place Order, what are you waiting for?" He said passing an order that had page after page of exceptions as other areas have done isn't very effective. He said he and the state health officials and his advisors are all unified in their message to the public:
Stay Home
Wash your hands
Maintain 6 foot distance or more from others
Send only one person from a household into the store for needed items
Keep group gatherings under ten people and keep your distance from each other

Joining Governor Gordon in the conference was State Health Officer Dr. Alexia Harrist, Dr. Lynn Budd-Security Unit Chief with the Office of Homeland Security, and Jillian Barlow-Wyoming State Superintendent of Public Instruction.

Governor Gordon said they believed the peak of the coronavirus illnesses would likely be sometime in early May for Wyoming, although it is very hard to model. They need to be very careful coming out of lock-down too soon so they don't get a rebound surge of illnesses. "The virus doesn't respect boundaries and can show up anywhere," he emphasized. He said they are still hearing reports of tremendous crowds of people on the top of Teton Pass and mobs of shoppers in some big box stores. He wants Wyomingites to take this seriously and act with individual responsibility for their actions.

The Governor said this is the worst health care and economic crisis we've ever seen, but working together we can face it, and build a better state.

Once again he stressed, this is the headline…
STAY HOME
Wash your hands
Practice extra social distancing
Send only one person from a household into a store
Keep group sizes less than 10 people

The recording of the video press conference may be viewed on the Wyoming PBS Facebook page or YouTube channel.

---
April 3 COVID-19 Current Situation for Sublette County (posted 4/3/2020)
Sublette COVID-19 Group
Sublette County currently has 1 positive coronavirus disease 2019 (COVID-19) case. Of the 35 tests conducted in the county, results have been received for 30 patients, with 5 test results pending. Seventeen of the state's 23 counties now have confirmed COVID-19 cases, with 162 total confirmed cases, and 37 recovered cases.

This afternoon, Governor Mark Gordon and Dr. Alexia Harrist extended the three Wyoming State orders until April 30th. In addition, he implemented a new order today for anyone travelling back into Wyoming from any other state or county other than for work must self-quarantine for 14 days. See the Governor's page for links to the full orders.

Sublette County School Districts #1 and #9 will implement online/distance learning options beginning April 6. Each district will send notifications and updates to parents and families. On March 31, Sublette County School District #1 began accepting applications for breakfast and lunch for all students. Visit www.sub1.org for more information.

For local grocery and supply shopping, we ask the public to adhere to the following four tips:
1. Limit the number of shoppers in the stores.
2. Please have only one member from each family do the shopping. There is no need for everyone to go (exceptions include infants with a parent).
3. Follow the 6-ft physical distancing measure in lines and aisles.
4. Refrain from shopping daily. Instead, plan to gather enough for one week at a time if possible.

In addition, please follow these guidelines for visits to your local post office:
1. Please DON'T come inside if you are sick.
2. Practice physical distancing by keeping at least six feet from others, and stay behind yellow line.
3. ONLY 2 persons inside the post office counter area at a time. Wait outside for your turn.
4. DO NOT socialize in the lobby area with others.

We want to remind the public that patients who do test positive for COVID-19 should not be stigmatized, and that the medical status of an individual is a private matter protected under federal law. Those who test positive for the disease, as well as those self-isolating or quarantined, should be treated with respect, compassion, and dignity.

Local businesses have continued to contact us with updates on their operation modifications and/or closures. Many restaurants continue to provide takeout, curb-side, and delivery, so please support these businesses if you are able. Also, many other businesses cannot remain open and also need our support and understanding during this difficult time as well.

---
Wyoming Public Health Orders extended through April 30 (posted 4/3/2020)
Governor also directs 14-Day Quarantine for travelers arriving in Wyoming from another State or Country
Wyoming Governor Mark Gordon media release
CHEYENNE, WYOMING – Governor Mark Gordon and State Health Officer Dr. Alexia Harrist have extended the three existing statewide health orders through April 30 to slow community transmission of coronavirus (COVID-19) and protect lives.

The Governor continues to emphatically state that people need to stay home whenever possible to prevent or slow the spread of the virus. These orders are meant to enforce that direction through April. Specifically, the current orders closing public places including schools, prohibiting gatherings of 10 people or more in a single room or confined space (including outdoors) and closing bars, restaurants, coffee shops and some personal services businesses will continue through April 30. Food establishments can continue to provide delivery services, but carry-out service is now required to take place curbside.

"The decision to extend these orders was made to save lives and keep people at home," Governor Gordon said. "We are seeing community transmission of COVID-19 occur around the state and we will continue to see more confirmed cases in the weeks to come. This action will help lower the rate of transmission and protect both our healthcare system and the healthcare workers we all rely on."

The Governor has also issued a directive requiring any individual coming to Wyoming from another state or country for a non-work-related purpose to immediately self-quarantine for 14 days. For visits fewer than 14 days, that individual must self-quarantine for the duration of the visit. The directive is intended to discourage out-of-state visitation during the pandemic and reduce the spread of COVID-19.

"We know that travel from another state or country is a source of COVID-19 infections in Wyoming," Governor Gordon said. "Visitors from neighboring states have strained the resources of many Wyoming communities so we are asking them to do the right thing to protect the health of our citizens and the resources of our rural healthcare facilities."

Dr. Harrist noted Wyoming continues to see community spread of COVID-19 and social distancing measures remain the most effective means to slow the spread of the virus.

"We need everyone to stay home as much as possible," Harrist said. "Anyone can spread this disease, even if they don't yet realize they are ill."

The updated orders and the Governor's directive can be found on the Governor's website.

Governor Gordon and Dr. Harrist will provide an update on the orders and the state's efforts to address the COVID-19 pandemic at a 3 pm press conference today (Friday, April 3, 2020). The press conference may be viewed live on Wyoming PBS Facebook page, YouTube channel and the Wyoming PBS television station.

---
April 3 Sublette COVID-19 Group community update (posted 4/3/2020)
The Sublette County COVID-Group did an update to the community on Friday, April 3rd. Due to technical difficulties with Facebook Live, the session wasn't shown live and they couldn't respond to questions. But it was recorded and is available for post-viewing at this link on the Sublette County Sheriff's Office Facebook page: April 3, 2020 Sublette County COVID-19 Update. Click on this link to hear the audio of the update (mp3)

Here are some highlights from the update:

Janna Lee, Sublette County Public Health Nurse Manager:
- As of this morning, there are 162 confirmed cases if COVID-19 in Wyoming. There have been zero deaths. There is one confirmed tested case in Sublette County. They have done 30 tests at the Sublette County Clinics with zero positives, five tests still have not had results back yet.
- How do you know if you have been in contact with someone who has tested positive for COVID-19? You will be contacted by Public Health if you are at risk.

Dr. Fitzsimmons, Sublette County Public Health Officer
- The guidelines for who gets tested have become more strict from the state, so it is even more important that people follow the recommended local mitigation strategies of social distancing, staying home if sick, minimizing contact with other people.
- They may have more to come later about public land issues. There have been people coming in from the outside using public lands.
- We feel pretty sure we likely have more than one positive in Sublette County out there.
- If you are sick, call in so they can give you help and advice.
- The hospitals around us are holding up well.
- Hold the course a little while longer. The worse may still be ahead of us in Sublette County, but things are going well right now.

Sgt. Travis Bingham, Sublette County Sheriff's Office Public Information Officer:
- The community has been great by and large following what is being asked.
- There still are some groups of kids being seen wandering around town. They are the ones who especially need to practice social distancing because they are the ones who will transmit the disease.
- There have been some rumors about how things are going here. Assuring everyone that nothing has changed about their ability to respond. The Sheriff's Office, 911, EMS, ambulances, clinics are all operating normally.
- Thank you to all the volunteers who have stepped forward to help. Cowboy Country Distilling is making hand sanitizer. People are 3D printing and hand sewing facial masks, food distributions in local communities.
- If you want to volunteer, or need help with anything, call 307-209-4037 or email sublettecovidvolunteers@gmail.com.

Related Links:
Sublette County Sheriff's Office Facebook page
Sublette County Emergency Management Facebook page
Wyoming COVID-19 info Wyoming Department of Health
http://www.sublettewyo.com/483/COVID-19 Sublette COVID-19 Group
CDC COVID-19 info
Johns Hopkins COVID-19 info

---
Sweetwater County's 1st COVID-19 patient recovered and back to work (posted 4/3/2020)
Sweetwater County reports that while Wyoming's case count ranks among the smallest in the U.S., the state's per capita total outpaces more than a dozen other states. Wyoming remains the only state without a known death of a coronavirus patient.

The first confirmed positive Sweetwater County patient is now fully recovered and has returned to work. The second confirmed positive patient remains in quarantine in good condition with only mild symptoms treatable from home. The third confirmed positive patient, a young child, also remains in good condition with only mild symptoms treatable from home.

Castle Rock Medical Center reported they have collected a total of 30 COVID-19 tests with 1 returned positive, 21 returned negative and 8 pending results.

If you live in Sweetwater County and think you have been exposed to COVID-19, and develop a fever and symptoms, such as cough or difficulty breathing, call Castle Rock Medical Center at (307) 872-4590 for medical advice. Health officials strongly request patients do not travel to Castle Rock Medical Center in person without first calling so they can prepare appropriately.

Memorial Hospital of Sweetwater County reported as of Tuesday, April 2nd they have collected 231 COVID-19 tests with 2 returned positive, 159 returned negative and 70 pending results.

If you have a temperature of 100F or greater or a cough, call your provider or Sweetwater County Memorial's Nurse Triage Line at 307-522-8523. If you have signs of a serious or life-threatening health issue, go to the Emergency Room.

Here are a list of frequently asked questions, to date, about current EOC operations:
What contingency plans are in place in the event MHSC is overwhelmed with COVID patients?
Memorial Hospital of Sweetwater County is actively working with both Aspen Medical Center and Castle Rock Medical Center not only to address potential overflow from COVID-19 patients but also for regular and ongoing patient care needs.

What other locations are being considered?
Western Wyoming Community College has offered one of their dormitory buildings as a possible alternative treatment or housing facility. The EOC continues to work together with our local healthcare providers to identify other existing facilities suitable for varying levels of triage and/or treatment. We are fortunate to have a number of different potential alternatives in our community to include, for example, the Events Complex, the Wyoming National Guard armory and a variety of privately owned and operated community health and/or medical clinics.

What is being done to prepare those locations for use now?
We are coordinating the development and execution of several different memoranda of understanding (MOU) between a number of different organizations and facilities to ensure everything is in place as potential needs present themself.

Memorial Hospital of Sweetwater County already has an existing MOU with Aspen Medical Center to address potential patient overflow issues, which predates the COVID-19 crisis.

We are also working to define various "trigger points" for the activation of these facilities and planning for the labor, equipment and supplies needed to seamlessly and expeditiously achieve these transitions.

What is being done to locate additional ventilators, if needed?
There is already a supply chain in place that allows Sweetwater County Emergency Management and Sweetwater County Public Health, in coordination with their counterpart agencies in state government, to receive critical equipment and supplies from the Strategic National Stockpile (SNS).

To date, during this crisis and through these preexisting processes, Sweetwater County has already received a bulk shipment of PPE from the SNS and will soon receive a bulk shipment of hand sanitizer. These supplies are then distributed locally by Emergency Management and County Public Health.

What is being done to identify additional medical personnel, if needed?
One of our biggest priorities is to preserve our workforce by avoiding any exposures or infections to our medical and healthcare professionals and our emergency first responders including emergency medical services, law enforcement, fire, nurses, physicians, etc. Part and parcel to this priority, we have and continue to distribute and facilitate the distribution of critical PPE supplies to these groups to ensure they have the safety equipment they need to continue to safely do their jobs and serve the public during this crisis.

Some considerations we've made to bolster staff include drawing from other local providers as well as contacting reserve and/or recently retired personnel. However, as with additional supplies, the best way to address the need for additional personnel is to not need them by everyone doing their part to flatten the curve.

HERE'S WHAT TO EXPECT IF YOU TEST POSITIVE FOR COVID-19:
(1) You will be contacted by a public health authority to inform you of your positive result, identify persons you have been in close contact with (within 6 feet of for greater than 10 minutes), up to 2 days (48 hours) before your symptoms started, and to provide isolation recommendations.

(2) You will need to isolate yourself. Isolation means you stay at home except to get medical care and separate yourself from other people in your home as much as possible. You will be in isolation until at least 3 days (72 hours) have passed since you have had a fever and without the use of medications and improved respiratory symptoms AND at least 7 days have passed since your symptoms first appeared.

(3) The people identified as your close contacts will be informed that they will need to quarantine themselves. Quarantine means staying at home except to get medical care and monitoring for symptoms. These people will be in quarantine for 14 days since last contact with you. If one of these contacts develops symptoms they may be tested or may have to begin the isolation process themselves.

(4) - Throughout this time you will contacted daily by a public health authority, to check on you and your symptoms, provide education and assist you with contacting your doctor as needed.

You can find further information about protecting yourself and your household members at: https:// www.cdc.gov/coronavirus/2019-ncov/if-you-are-sick/steps-when-sick.html.

We continue to work together as a community to contain the spread of COVID-19 in this county, and the Sweetwater County COVID-19 Emergency Operations Center's (EOC) primary goal remains to doing everything we can to keep the number of confirmed positive cases to as close to zero as possible here in Sweetwater County.

This requires a group effort from all of us. Social distancing means staying home as much as possible. ANYONE can spread the virus to another person. Effective social distancing demands we all observe these practices to help contain and prevent the spread of the virus. This virus impacts all of us, and is deadly for some. But, social distance can make a difference for the people you care about and for our local health care system on which all of us rely.

For the latest community updates regarding COVID-19 in Sweetwater County and information as it relates to the EOC, please visit our website at http://www.sweetwater311.org, our Facebook page at http://www.facebook.com/swccovid or dial 311 or (307) 212-5440.

---
EPA encourages Americans to only flush toilet paper (posted 4/2/2020)
Cleaning wipes should be disposed of in the trash
Environmental Protection Agency
The U.S. Environmental Protection Agency is encouraging all Americans to only flush toilet paper, not disinfecting wipes or other non-flushable items that should be disposed of in the trash. Flushing only toilet paper helps ensure that the toilets, plumbing, sewer systems and septic systems will continue working properly to safely manage our nation's wastewater. While EPA encourages disinfecting your environment to prevent the spread of COVID-19, never flush disinfecting wipes or other non-flushable items. These easy steps will keep surfaces disinfected and wastewater management systems working for all Americans.

Preventable toilet and sewer backups can pose a threat to human health and present an extra challenge to our water utilities and their workforce. Flushing anything other than toilet paper, including disinfecting wipes, can damage internal plumbing, local sewer systems and septic systems. Fixing these backups is costly and takes time and resources away from ensuring that wastewater management systems are otherwise working properly. EPA thanks wastewater utilities and their workforce for their courageous efforts at a time when resources may be stretched thin. Having fully operational wastewater services is critical to containing COVID-19 and protecting Americans from other public health risks. Our nation's wastewater employees are everyday heroes who are on the frontline of protecting human health and the environment every single day.

---
Wyoming History Day moves to online format (posted 4/2/2020)
As the University of Wyoming has canceled all in-person classes for the rest of the semester and moved to online formats, Wyoming History Day is following a similar tactic. Deadline for submissions in all categories—papers, websites, documentaries, performances and exhibits—has been extended to 9:59 p.m. Wednesday, April 22, 2020. Judges will receive their assignments Friday, April 24. Results will be announced by Tuesday, May 5.

The Central Wyoming regional History Day contest in Casper has been canceled. National History Day has also moved to an all-online format

Click here for full details on the state contest for students, teachers and judges. For any questions, contact Wyoming History Day Coordinator Jessica Flock, 307-760-7643, jflock@uwyo.edu.


---
UW team creates 3D surgical masks against COVID-19 for Cheyenne Medical Center (posted 4/1/2020)
The University of Wyoming Student Innovation Center Team is producing 200 masks -- 100 surgical facemasks and 100 face shields -- and delivering them to the Cheyenne Regional Medical Center to help medical professionals safeguard against novel coronavirus COVID-19. With the nationwide spread of the coronavirus the last several weeks, medical supplies have become dangerously low, especially the demand for medical masks used by professionals to guard against the spread and protect against the virus. Cheyenne Regional Medical Center's medical workers reached out asking for assistance and have requested at least 100 protective masks and 100 face shields. All will be produced through the SIC's 3D printers and laser cutters. The UW team is not charging any of the hospitals in the area for material or use of the machines.

The UW SIC team is making the face masks and face shields with ABS (acrylonitrile butadiene styrene), the same sort of plastic found in Legos, because it is more resistant to higher temperatures than more common plastics that a hobbyist 3D printer might work with at home. ABS also is easier to sterilize. It takes approximately four hours to print one mask.

Click on this link for more on this story: UW Student Innovation Center Team creates 3D surgical masks

---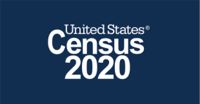 April 1 is Census Day (posted 4/1/2020)
U.S. Census Bureau
APRIL 1, 2020 — Today is Census Day, the day that determines who is counted in the 2020 Census and where they are counted.

The U.S. Constitution mandates a census of the population every 10 years. Responding to the 2020 Census is easy, safe and important, and is key to shaping the future of communities. Census statistics are used to determine the number of seats each state holds in the U.S. House of Representatives and informs legislative district boundaries. They also inform how hundreds of billions of dollars in public funds are allocated by state, local and federal lawmakers to communities for public services and infrastructure like hospitals, emergency services, schools and bridges each year over the next 10 years.

36.2 percent of households across the nation have responded to the 2020 Census since invitations began arriving in mailboxes March 12-20. Response rates are updated in the map daily seven days a week so that the public can see how well their community is doing compared to the nation and other areas.

The Census Bureau is strongly encouraging the public to respond to the 2020 Census online using a desktop computer, laptop, smartphone or tablet. You can respond online or by phone in English or 12 other languages. There are also 59 non-English language guides and videos (plus American Sign Language) available on 2020census.gov ensuring over 99% of U.S. households can respond online in their preferred language. It has never been easier to respond on your own — all without having to meet a census taker. This is really important with the current health and safety guidance being provided by national, state and local health authorities.

When you respond:
Respond for where you live as of April 1 (Census Day).
Include everyone who usually lives and sleeps in your home as of April 1, even if they are staying somewhere else temporarily. This includes relatives, friends, roommates and anyone else who lives and sleeps in your home most of the time — even children under age five and babies born on or before April 1, even if they are still in the hospital.
Count college students where they live while attending school. If they live on campus in university/college housing such as dorms or fraternity/sorority houses, they will be counted by school officials and do not need to respond. However, if they live off campus in private housing or apartments, they should respond to the census on their own using their off-campus address even if they are currently staying elsewhere.

Find additional answers about "Who to Count" at 2020census.gov.
You can use the Census ID from your invitation or provide your address when you respond. Then, please make sure your friends, family and social networks know about the importance of responding and encourage them to complete their census. Responding now will minimize the need for a census taker to follow up and visit your home later this year.

Some households — in areas less likely to respond online — have already received a paper questionnaire along with their first invitation. Households that have not responded online or by phone will receive a paper questionnaire April 8-16.

For more information, visit 2020census.gov.

Please note: Based on continuing assessments of guidance from federal, state and local health authorities, the Census Bureau is suspending 2020 Census field operations for two additional weeks to April 15, 2020. The Census Bureau is taking this step to help protect the health and safety of the American public, Census Bureau employees, and everyone who will go through the hiring process for temporary census taker positions. The Census Bureau continues to evaluate all 2020 Census field operations, and will communicate any further updates as soon as possible.

The 2020 Census is open for self-response online at 2020Census.gov, over the phone by calling the number provided in your invitation, and by paper through the mail.

---
How the U.S. Census helps You (posted 4/1/2020)
The results of the 2020 Census will help determine how hundreds of billions of dollars in federal funding flow into communities every year for the next decade. That funding shapes many different aspects of every community, no matter the size, no matter the location.

School lunches
Plans for highways
Support for firefighters and families in need
Census results affect your community every day.

Think of your morning commute: Census results influence highway planning and construction, as well as grants for buses, subways, and other public transit systems.

Local schools: Census results help determine how money is allocated for the Head Start program and for grants that support teachers and special education.

The list goes on, including programs to support rural areas, to restore wildlife, to prevent child abuse, to prepare for wildfires, and to provide housing assistance for older adults.

Curious about what other programs are impacted by census data?
Download this report to see a full list.

Census results affect planning and funding for employment and training—including programs for vocational rehabilitation state grants, dislocated workers, and American Indian and Alaska Native employment and training. Census data helps communities respond to natural disasters and secure funding for hospitals and fire departments? Explore these videos and stories to learn more.

April 1, 2020 is Census Day. The U.S. Constitution mandates a census of the population every 10 years. The Census Bureau is strongly encouraging the public to respond to the 2020 Census online using a desktop computer, laptop, smartphone or tablet. You can respond online or by phone in English or 12 other languages. There are also 59 non-English language guides and videos (plus American Sign Language) available on 2020census.gov ensuring over 99% of U.S. households can respond online in their preferred language.

---
Advice on potential coronavirus illnesses (posted 4/1/2020)
If you are sick, you can pass it on to others
Wyoming Department of Health
As reported coronavirus disease 2019 (COVID-19) cases continue to go up and because not everyone who may be ill can be tested, a Wyoming Department of Health (WDH) official is offering advice on what residents who are sick with a respiratory illness should do.

"Most reported cases of COVID-19 in Wyoming so far can describe a likely source of infection, such as contact with a known case," said Dr. Alexia Harrist, state health officer and state epidemiologist with WDH. "But there are others with an unknown source of infection and there are likely more illnesses than we have been able to track. We believe there is local community spread in Wyoming."

Symptoms of COVID-19 include fever, cough and shortness of breath, which are also symptoms of other respiratory illnesses such as influenza.

"If you have a fever or cough, you might have COVID-19," Harrist said. "We know most people who are infected have mild illness and are able to recover at home without medical care."

"But, we also know people who are aged 65 and older and people who have medical conditions such as heart disease, lung disease, diabetes and weak immune systems are more likely to get severe illness," she said.

"If you're sick, we need you to stay home except to get medical help if your symptoms include trouble breathing, steady chest pain or pressure, or bluish lips or face," Harrist said. "We suggest calling ahead to a medical professional for help to decide whether you need more evaluation or calling 911 for an obvious medical emergency."

Other recommendations to follow when ill include:
- Avoid contact with other people in public areas
- Keep away from other people at home as much as possible
- Cover coughs and sneezes
- Wash hands often
- Avoid sharing personal household items like eating utensils and drinking glasses
- Clean high-touch surfaces every day

Harrist noted COVID-19 is a new disease despite the familiar symptoms. "That means higher potential for quick spread. Our bodies aren't prepared to fight a new virus and there are no vaccines or proven treatments yet available," she said. "With new diseases there can be more people sick at one time, which is tough for our local healthcare systems to handle."

Harrist said anyone can get sick and has a chance of a serious illness with COVID-19, and anyone who is sick can pass it on to others.

"That's why it is incredibly important to stay home when you are sick and for everyone to follow the public health orders that are in place to limit contact for all of us with others. They are meant to save lives and to reduce the spread of this disease in our state." she said.

More details about what to do when sick are available from the Centers for Disease Control and Prevention (CDC) at https://www.cdc.gov/coronavirus/2019-ncov/if-you-are-sick/steps-when-sick.html.
---
Game and Fish to draft emergency rules to delay April 1 black bear site registration process (posted 4/1/2020)
Wyoming Game and Fish Department
In the interest of protecting public health and adhering to local community orders related to COVID-19, the Wyoming Game and Fish Department is working to develop a procedure for new black bear bait registrations. Bait site registrations were originally set to open April 1; new processes will be detailed on the Game and Fish website beginning April 15.

The Department is drafting an emergency rule to avoid having large crowds gather at regional offices as prospective bear hunters line up to register new bait sites. Current rules state new black bear bait sites must be registered in-person or by representative at a regional office.

"In the past, people have often stood in lines for hours, even camping overnight, in an attempt to be first to register a new bait site," said Rick King Game and Fish chief of wildlife. "However because of the COVID-19 pandemic, we are making changes to protect the public and our employees."

Information as it becomes available will be posted on the Game and Fish homepage in the announcement bar at wgfd.wyo.gov and will be available over the phone at department regional offices and headquarters.

Hunters who registered a site last year had the opportunity to re-register that site online earlier in March; any sites that were not re-registered will be available to the public in April in accordance with the new emergency bear bait registration procedures regulation.

Related Links:
https://wgfd.wyo.gov/ Wyoming Game & Fish

---
WYO Governor signs Executive Order allowing alcohol sales with pick-up food orders (posted 3/31/2020)
Governor Mark Gordon media release
CHEYENNE, WYOMING, March 31, 2020 – Wyoming Governor Mark Gordon has signed an Executive Order (EO) permitting restaurants and bars and grills with a Wyoming liquor license to sell malt beverages and wine with take-out and curbside food orders. The expanded privileges, effective immediately, will help businesses supplement sales during the COVID-19 pandemic.

"The social distancing measures we have implemented to slow the spread of COVID-19 have been extremely challenging for the restaurant industry," Governor Gordon. "This Executive Order provides an opportunity for an additional source of revenue for these businesses."

The EO limits sales and includes several requirements for businesses who intend to sell alcohol. Conditions include restricting alcohol sales to 49% or less of the total pre-tax amount of the order and notifying local law enforcement of the intent to sell off-premise coupled with a menu and price. Alcohol is restricted to malt beverages and wine in an original, sealed container. A full listing of conditions is detailed in the Executive Order, which is attached and can be found on the Governor's website and the state's COVID-19 website.

The order expires on April 17, matching the recently-extended public health orders issued by the Wyoming Department of Health.

---
Layoff Aversion Grants available to Wyoming businesses (posted 3/27/2020)
Wyoming Governor Mark Gordon
CHEYENNE, WYOMING – Governor Mark Gordon announced today (Friday, March 27, 2020) that the Wyoming Department of Workforce Services (DWS) and the Wyoming Workforce Development Council (WWDC) are offering $300,000 in grants to support businesses in order to avert or shorten layoffs during the COVID-19 pandemic in Wyoming.

"I am working tirelessly to find and deploy tools to strengthen Wyoming businesses during these challenging times," said Governor Mark Gordon. "Wyoming's Layoff Aversion grants provide some relief to businesses while keeping employees working."

DWS and its 20 Workforce Centers will assist businesses with grant applications to support these important layoff aversion strategies for Wyoming's economy. The application can be found here.

More information about options available to businesses can be found here.

"Wyomingites are creative and resilient, but sometimes we need a little financial assistance to get through the hard times," said DWS Director Robin Sessions Cooley. "I expect we will see employers come up with very innovative solutions through the Layoff Aversion grants."

The grants will be available to all eligible Wyoming businesses in good standing with Unemployment Insurance and Worker's Compensation. Businesses can apply for up to $5,000 to support layoff aversion strategies that can keep their businesses open -- and employees working -- or shorten the duration of a layoff.

"Wyoming employers are the backbone of our great state, and we want to help employers continue to operate in this unprecedented time," said WWDC Chairman Jim Engel. "We encourage employers to identify innovative ways to continue doing business while observing social distancing and other guidelines."

Layoff Aversion grant funding may be used on a reimbursement basis as a result of the emergency declaration of March 13, 2020 for:
· Costs associated with frequent deep cleaning/sanitization services to help prevent potential exposure to COVID-19 when companies have to remain open
· Purchase of software or computer applications so employees can work from home/remotely in order to support social distancing and limit potential exposure and spread of COVID-19
· Funding to purchase necessary equipment needed to make social distancing possible
· Related costs to add additional shifts so companies can continue to operate
· Purchase of laptops and related expenses so employees can telework

Funding is intended to support Wyoming's economy and vitality during the COVID-19 crisis. Funding will be paid out by DWS, as the fiscal agent. Grant funding should be reasonable and necessary for implementing layoff aversion strategies to assist Wyoming businesses.

---
Business Directory
Click here for
Advertising Information