McDonald changes plea to Guilty to attacks on 3 Pinedale women (posted 11/21/14)
Assaults in 2010, 2012 and 2014 where assailant entered homes and viciously beat women while they slept
Pinedale Online!
Brian James McDonald appeared in District Court in Pinedale on Thursday, November 20th for a Change of Plea hearing. An agreement was reached between McDonald and the Sublette County Prosecuting Attorney's office on October 31st in which he agreed to plead guilty to three counts of Attempted Murder in the Second Degree in exchange for 12 other felony counts being dismissed.

McDonald is accused of entering the homes of three women as they slept and viciously beating them. The first attack occurred in 2010. The second in 2012, and the last in May of 2014. Each of the women sustained serious injuries in the assaults. In August, McDonald pled Not Guilty to all 15 charges against him and the case was set to go to trial in January 2015. Later, DNA evidence came back linking McDonald to the scene of two of the three unsolved cases.

McDonald was facing 15 felony charges stemming from brutal beatings of three women in Pinedale as they slept, causing serious injuries. Charges dropped were 3 sets of Attempted Murder in the First Degree, Aggravated Assault and Battery, Possession of Deadly Weapon with Unlawful Intent an Aggravated Burglary. As part of the agreement, the parties agree to recommend he serve from 50-70 years in prison.

The plea agreement is not final until it is accepted by the court. If accepted, there will be a sentencing hearing at a later date.

Related Links:
Assault victim sues SAFV for 2012 attack Pinedale Online, Nov. 3, 2014
New charges filed in Pinedale serial assault cases Pinedale Online, August 28, 2014
McDonald case to go to trial Pinedale Online, August 6, 2014
McDonald bound over for further court proceedings Pinedale Online, July 22, 2014
Suspect charged with five counts related to 2010 attack on Pinedale woman Pinedale Online, July 14, 2014
Arrest made in 2010 assault case July 11, 2014
$10,000 Reward offered for info about May 28th violent attack Pinedale Online, June 3, 2014
Do you recognize this T-Ball bat? Pinedale Online, May 29, 2014
Assailant still at large in attack on Pinedale woman Pinedale Online, May 28, 2014
Pinedale woman assaulted in her home Pinedale Online, July 26, 2010

---
Wyoming senators denounce President Obama's action on executive amnesty for 4+ million illegal immigrants (posted 11/20/14)
Unilateral action without a single vote in Congress
Below are two press releases issued today by Wyoming Senators Mike Enzi and John Barrasso on President Obama's announcement to issue unilateral executive orders to grant amnesty to over 4 million people in the United States illegally.
_______________________________

Sidestepping Congress on immigration erodes the very foundation of our country, form of government
Senator Mike Enzi media release

Washington, D.C. – President Obama announced unilateral changes to America's immigration policies today (Thursday, Nov. 20, 2014) by use of executive orders. These orders will grant amnesty to at least 4 million people without a single vote in Congress.

U.S. Senator Mike Enzi, R-Wyo., who has opposed previous attempts at providing amnesty for illegal immigrants, opposes the president's plan and said the president is acting outside of his authority.

"By circumventing Congress on immigration and instituting his will through executive actions, President Obama is eroding the very foundation of our country and form of government," said Enzi. "This sets a dangerous precedent where future presidents can flout any law they happen to disagree with and alter the law without going through Congress. Each branch of government is to act as a check against the others and not sit idly by as one exercises authority it does not have. A constitutional law professor should know that."

Sidestepping the constitution should be an issue that both Republicans and Democrats can agree is not in the best interests of the nation, according to Enzi.

"The new Republican majority the American people just elected should not stand idle. I am an opponent of amnesty, but this is part of a much larger fight. We've seen the damage done over the past six years because of Obamacare and rogue agencies like the IRS and EPA. I will continue to fight executive overreach, including amnesty by executive order, whether by targeting rampant, unaccountable federal spending, working to reverse illegal executive orders with legitimate federal laws, or using the Congressional Review Act to reject the President's actions. I will be looking closely at every option," said Enzi.
______________________________

Barrasso Statement on President Obama's Announcement on Executive Amnesty
"In the aftermath of the President's decision to ignore Americans, Congress will act. We are listening to Americans – and we will stand up for them."
Senator Barrasso media release

WASHINGTON, D.C. – Today (Thursday, Nov. 20, 2014) , U.S. Senator John Barrasso (R-Wyo.) released the following statement regarding President Obama's announcement on executive amnesty:

"President Obama's announcement on executive amnesty flies in the face of his promises to follow the law, deliver 'fairness' and help jobless Americans. His reckless and unlawful decision makes it even harder for Washington to solve our immigration challenges.

"It didn't have to be this way. Republicans have made it clear that we support responsible immigration reform that would secure our borders and modernize our broken system.

"Instead of reaching across the aisle after the election, President Obama has shut down the opportunity for common ground. In the aftermath of the President's decision to ignore Americans, Congress will act. We are listening to Americans – and we will stand up for them."

Related Links:
Cloward–Piven strategy Wikipedia
---
Natural gas explosion at AmeriGas in Jackson (posted 11/20/14)
Jackson Hole Fire EMS – Teton County, Wyoming
Wednesday, November 20, 2014, 5:30PM
JACKSON, WYOMING - A natural gas explosion and fire occurred at AmeriGas on Gregory Lane off of High School Road while a propane truck was offloading. All AmeriGas employees as well as all civilians within the involved area were able to escape without major injury. A resultant fire structure spread to adjacent structures and Jackson Hole Fire/EMS and Grand Teton National Park dispatched a total of 12 apparatus and 50 personnel to respond. Also supporting were Jackson Police Department , Teton County Sheriff Office & Dispatch and Teton County Emergency Management.

At this time the fire is 100% contained, responders have conducted searches of all potentially affected structures, and the Evacuation order has been lifted. The Incident Commander reports that all roads are open except for High School Road from Highway 8 to Gregory Lane. Gas is anticipated to be restored to Eagle Village residential units by 7:00 PM.

Smith's Grocery store is reopened at this time.

All businesses in Smith's Plaza and Gregory Lane are expected to open as usual tomorrow as well as all Teton County School District Schools.
_______________________________________

Editor's Note: This incident occurred around 12:45PM. Teton County Emergency Management issued an evacuation order for Smiths, Bell Fitness, the Flat Creek Business Center, and Jackson Hole Community School. All students in Colter Elementary School, Jackson Hole High School and Jackson Hole Middle School were in lockdown mode. No injuries were reported.

Related Links:
AmeriGas blast engulfed the area Jackson Hole News and Guide, Nov. 20, 2014
AmeriGas fire diminishing, danger continues Jackson Hole News and Guide, Nov. 20, 2014
Fire at Amerigas facility in Wyoming causes evacuations By Celeste Tholen Rosenlof, KSL.com, Nov. 20, 2014
---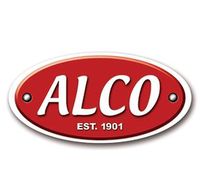 ALCO

ALCO to liquidate assets (posted 11/19/14)
Pinedale Online!
ALCO stores will begin their "going out of business" process as of today's word from the bankruptcy court that their assets have been purchased by their stalking horse liquidator. The company, ALCO Stores Inc, filed for Chapter 11 Bankruptcy on October 12th.

The company operates 198 stores in 23 states throughout the U.S., including four in Wyoming. One of the stores is located south of Pinedale. That store opened in May of 2012. The company owns five of the store locations and leases the remaining 193 locations. The company's stores are located in smaller markets not served by other regional or national broad line retail chains.

Pinedale Store Manager Jason Abercrombie posted on the Pinedale ALCO store Facebook page, "In short, even though your Pinedale ALCO has been a positive contributor to the company's bottom line and we fill many needs of our Sublette community, we are part of one whole. We will be starting a "going out of business" or similarly themed event in the next couple days as we begin the liquidation process."

Changes were put in effect immediately at the stores as the result of the sale of the company to the liquidator. Customers will no longer accumulate points towards rewards coupons. The Pinedale store is still honoring all coupons that customers may have. There will be no more rain checks, special orders or layaways. The stores will conduct closing sales and liquidate the assets. According to the bankruptcy documents, the company needs to have their store sales complete and vacate the premises of each store by January 31, 2015.

Abercrombie said, "Having worked more than 18 years within several retail settings, I can truly say that this has been the best staff and the best community I have had the honor to be part of. Thank you for the wonderful time that we have had together."

Related Links:
https://cases.primeclerk.com/alco/ ALCO bankruptcy court documents
Pinedale ALCO Facebook page
Court decision expected soon on ALCO bankruptcy Pinedale Online, Nov. 18, 2014
www.alcostores.com
Stalking Horse offers Wikipedia

---
Court decision expected soon on ALCO bankruptcy (posted 11/18/14)
Pinedale Online!
News is expected soon from the court on how discount retailer ALCO Stores Inc will be allowed to proceed with their financial reorganization after filing for bankruptcy protection from creditors on October 12th. The company has a chain of 198 stores and about 3,000 employees across the country which serves mostly small rural towns in 23 states, including one near Pinedale, Wyoming.

The financial package restructuring involves a loan that would allow the company to pay pre-bankruptcy debt. The 113-year-old small-town retailer hopes the court will approve a plan to liquidate assets at store-closing sales. They are blaming their situation on a drop in consumer spending on a lingering economic slowdown. The case is ALCO Stores Inc., 14-bk-34941, U.S. Bankruptcy Court, Northern District of Texas (Dallas).

The company is based in Coppell, Texas. It was founded in 1901 as a single variety store that focuses on smaller communities with limited access to other regional or national retail chains.. It offers items including furniture, household goods, food items, clothing, electronics and more.

The company has approached potential buyers to purchase the chain and keep some, or all, stores operating, ALCO plans to borrow as much as $122.7 million from a group of lenders arranged by Wells Fargo, consisting of a $110 million revolving credit facility and a $12.7 million term loan, to help fund operations while in bankruptcy.

Related Links:
ALCO Stores Files for Bankruptcy as Small-Town Sales Slow Bloomberg.com, October 13, 2014
Retailer Alco Stores Secures Interim Loan Approval Bloomberg.com, October 17, 2014
---
Halliburton to buy Baker-Hughes for $34.6 billion (posted 11/17/14)
If approved by regulators, deal would close in late 2015
Pinedale Online!
Halliburton (HAL), the second-largest oil services provider in the United States, said on Monday (Nov. 17, 2014) it would acquire its smaller rival Baker Hughes (BHI) in a deal valued at $34.6 billion. The two firms will combine forces in a stock-and-cash deal expected to close in the second half of 2015. The deal comes after weeks of discussions and was approved unanimously by both boards. Under the terms of the agreement, stockholders of Baker Hughes will receive, for each Baker Hughes share, a fixed exchange ratio of 1.12 Halliburton shares plus $19.00 in cash, according to the company press release.

The combined company will maintain the Halliburton name and continue to be traded on the New York Stock Exchange under the ticker symbol "HAL." The company will be headquartered in Houston, Texas. Dave Lesar will continue as Chairman and Chief Executive Officer of the combined company. Following the completion of the transaction, the combined company's Board of Directors is expected to expand to 15 members, three of whom will come from the Board of Baker Hughes.

The merger is subject to regulatory approvals and could face antitrust questions. The two companies are the second- and third-biggest oil services companies in the U.S. The industry leader is Schlumberger. If required by regulators, Halliburton has agreed to divest businesses that generate up to $7.5 billion in revenues, although Halliburton believes that the divestitures required will be significantly less. If the deal is terminated due to the failure to get antitrust approvals, Halliburton has agreed to pay a fee of $3.5 billion.

It is expected to see more companies in the energy sector to negotiate similar deals as they look to make their businesses more efficient and competitive in an increasingly difficult business environment due to the combination of slipping demand caused by economic weakness abroad and abundant supply resulting from a sharp rise in crude production in the U.S. The proposed merger includes massive cost savings as the companies strip out redundancies. The transaction combines two highly complementary suites of products and services into a comprehensive offering to oil and natural gas customers.

Halliburton was founded in 1919, and is one of the world's largest providers of products and services to the energy industry. With more than 80,000 employees, representing 140 nationalities in over 80 countries, the company serves the upstream oil and gas industry throughout the lifecycle of the reservoir - from locating hydrocarbons and managing geological data, to drilling and formation evaluation, well construction and completion, and optimizing production through the life of the field. www.halliburton.com

Baker Hughes is a leading supplier of oilfield services, products, technology and systems to the worldwide oil and natural gas industry. The company's 61,000 employees today work in more than 80 countries helping customers find, evaluate, drill, produce, transport and process hydrocarbon resources. www.bakerhughes.com

Click here to read the full Halliburton press release: http://www.halliburton.com/public/news/pubsdata/press_release/2014/HAL-BHI-Joint-Announcement-Press-Release.pdf

---
Public comments sought on Pinedale Anticline 2013-2014 Greater Sage-Grouse Annual Report (posted 11/13/14)
Bureau of Land Management
The Bureau of Land Management (BLM) and Pinedale Anticline Project Office (PAPO) are seeking public comments on the 2013/2014 Greater Sage-Grouse Annual Report for the Pinedale Anticline Project Area (PAPA).

The report is available online at www.wy.blm.gov/jio-papo/index.htm.

Public comments will be accepted until 4:30 p.m. on Dec. 1, 2014. Written comments may be mailed or delivered to the BLM Pinedale Field Office, 1625 W. Pine St., P.O. Box 768, Pinedale WY 82941; emailed to egdecker@blm.gov; or faxed to 307-367-5329. All comments will be considered for possible inclusion in a revised report; however, the PAPO will not be responding to comments on an individual basis.

Before including your address, phone number, e-mail address, or other personal identifying information in your comment, you should be aware that your entire comment – including your personal identifying information – may be made publicly available at any time. While you can ask us in your comment to withhold your personal identifying information from public review, we cannot guarantee that we will be able to do so.

For more information, please contact PAPO Coordinator Eric Decker at 307-367-5386.

Persons who use a telecommunications device for the deaf (TDD) may call the Federal Information Relay Service (FIRS) at 1-800-877-8339 to contact the individual above during normal business hours. The FIRS is available 24 hours a day, 7 days a week, to leave a message or question with the below individual. You will receive a reply during normal business hours.

---
Encana to complete transformative acquisition of Athlon Energy to establish premier position in oil-rich Permian Basin (posted 11/13/14)
Encana Corporation media release
Encana Corporation announced today (Thursday, November 13, 2014) that the cash tender offer made by Alenco Acquisition Company Inc., Encana's indirect, wholly owned subsidiary to acquire all of the issued and outstanding shares of common stock of Athlon Energy Inc. expired at midnight, New York City time on Wednesday, November 12, 2014. All shares that were validly tendered into the Offer and not validly withdrawn have been accepted for payment. Promptly following consummation of the Offer, Alenco Acquisition will be merged with and into Athlon, and Athlon will become an indirect, wholly owned subsidiary of Encana. Encana expects to complete the Offer and the merger today.

The completion of the previously announced US$7.1 billion acquisition of Texas-based Athlon gives the company a premier 140,000 net acre position in the oil-rich Permian Basin.

"We are pleased to close this transformative acquisition and look forward to welcoming the Athlon team into Encana. We are delivering on the portfolio promises we made for 2017, today," says Doug Suttles, President & CEO of Encana. "Consistent with our strategy, we have built a balanced and resilient portfolio that comprises high-quality oil, natural gas liquids and natural gas opportunities. Our growth areas now include the top two resource plays in Canada, the Montney and the Duvernay, and the top two resource plays in the United States, the Eagle Ford and the Permian."

Encana expects the acquisition will add current production of about 32,000 barrels of oil equivalent per day (boe/d). In 2015, Encana intends to invest at least $1 billion of capital in the play and ramp up from four to at least seven horizontal rigs by year-end.

The company sees the potential for approximately 5,000 horizontal well locations with potential recoverable resource of approximately 3 billion barrels of oil equivalent. The Permian is expected to contribute significantly to Encana's total liquids production which is projected to approach 250,000 barrels per day (bbls/d) by 2017.

Click on this link for the full media release: Encana to complete transformative acquisition of Athlon Energy to establish premier position in oil-rich Permian Basin

---
Big Packs, Bigger Game (posted 11/12/14)
Cat Urbigkit, Pinedale Online!
Researchers at Utah State University published a new paper indicating that wolf pack size may influence what prey is targeted. Smaller packs of 2-6 wolves are successful at taking down elk, but bigger packs (9-13 wolves) turn to bison as prey. Elk are much smaller than bison.

The paper, "Influence of Group Size on the Success of Wolves Hunting Bison," was published in the online journal PLos ONE this week, with research centered on wolf packs in Yellowstone National Park.

The researchers noted: "Whereas improvement in elk capture success levelled off at 2–6 wolves, bison capture success levelled off at 9–13 wolves with evidence that it continued to increase beyond 13 wolves. These results are consistent with the hypothesis that hunters in large groups are more cooperative when hunting more formidable prey. Improved ability to capture formidable prey could therefore promote the formation and maintenance of large predator groups, particularly among predators that specialize on such prey."

To read the details, click on the links below.

Related Links:
PLos One - Read the journal paper here.
Salt Lake Tribune - Read an article about the research here.
Wolf Watch - by Cat Urbigkit

---
BLM and WGFD move forward with $3.2 million Wyoming Range Mule Deer Habitat Project (posted 11/12/14)
Bureau of Land Management
The Bureau of Land Management (BLM) Pinedale Field Office and Wyoming Game and Fish Department (WGFD) initiated several steps as part of the first year of the eight- to ten-year Wyoming Range Mule Deer Habitat Project along the eastern front of the Wyoming Range in Sublette and Lincoln counties, Wyoming.

The nearly 30,000-acre project includes phased vegetation treatments to improve crucial winter and transition habitat for mule deer. The treatments are planned in a mosaic pattern to have maximum impact with minimum disturbance and include mowing sagebrush, bitterbrush, mountain mahogany, salt desert shrub and aspen, aeration, seeding, pitting, Plateau® herbicide, fencing, conifer thinning and prescribed burning. The vegetation treatments are intended mainly to enhance mule deer habitat but will also benefit sage-grouse, pronghorn, elk, moose and migratory bird species.

This year, $304,630 funded applying Plateau® herbicide to 69 acres, pitting 78 acres for seed, mowing 1,363 acres, mechanically preparing 2,956 acres of aspen for eventual pile burning, spraying 300 acres for cheatgrass, constructing five miles of fence to rest treated areas and conducting 5,258 acres of cultural surveys in preparation for future treatments.

In 2015, plans include aerating 1,313 acres, mowing 770 acres, mechanically preparing 591 acres of aspen, cutting and piling 22 acres of aspen, spraying 300 acres of cheatgrass, constructing five miles of fencing to ensure rest, and having two range riders temporarily push livestock from treated areas to provide rest from grazing.

The entire habitat project is estimated to cost approximately $3.2 million. Contributions so far include $500,000 from The Wyoming Wildlife and Natural Resource Trust, $350,000 from Denbury Resources, Inc., $180,000 from the Wyoming Landscape Conservation Initiative, $60,000 from the BLM, $30,000 from the WGFD, $25,000 from the Rocky Mountain Elk Foundation, $20,000 from the Wyoming Governor's Big Game License Fund and $15,750 from ExxonMobil.

For more information, please visit www.blm.gov/wy/st/en/info/NEPA/documents/pfo/wy-range.html or contact Rusty Kaiser at 307-367-5317.

---
Fungus affects New Fork Brown Trout (posted 11/12/14)
Wyoming Game and Fish
The Wyoming Game and Fish Department has received a number of reports from anglers noticing sick or dead brown trout in the New Fork River south of Pinedale recently.

Affected fish have been reported in the section between the confluence with Pine Creek and Highway 351.

Pinedale fish managers believe it is due to a common fungal infection called Saprolegnia. Infected fish have patches of a cotton-like growth on their skin and often are quite lethargic.

Saprolegnia is a fungus that naturally occurs in aquatic systems. A similar outbreak has recently been noted in the Big Hole River in Montana, and also has been observed locally in Pine Creek and the Green River in past years.

Brown trout are susceptible to this malady in the fall, when they can become stressed by long movements and other activities associated with spawning. The unusually warm temperatures recorded this fall may be an added stressor that has allowed the fungus to infect more fish than normal.

While such fungal infections can be treated in fish hatcheries, there is no feasible way to treat fish populations in a stream or river. Fortunately, the spawning season for brown trout is nearly finished and water temperatures should begin to drop with the onset of cooler weather, so fish managers predict the fungal outbreak will likely begin to decline soon.

Fish managers report that the number of brown trout observed with this fungus is low compared to the overall density of brown trout in the New Fork River and some fish infected with the fungus may die. However, the New Fork River should still have a healthy brown trout population next spring.

Related Links:
Saprolegnia Wikipedia

---
WYDOT 2015 STIP available (posted 11/12/14)
Wyoming Department of Transportation
WYDOT's State Transportation Improvement Program (STIP) for 2015 is available for viewing.

The STIP contains a listing of highway and bridge projects, and also airport improvement work, that WYDOT tentatively expects to let to contract during the current fiscal year. The STIP is published annually and updates are issued quarterly.

The STIP documents, in PDF format, can be accessed on the WYDOT's website (www.dot.state.wy.us) by clicking, in succession, the "Construction & Engineering" tab and then the line reading "STIP Project Listing."
(http://www.dot.state.wy.us/files/live/sites/wydot/files/shared/Planning/2015%20STIP/2015%20STIP.pdf)

Printed copies of the 2015 STIP are located at WYDOT offices, libraries, and city and county government offices.

In addition to current year projects, the STIP includes a listing of planned transportation projects slated for future years, as well as a summary of pass-through funding for public transit programs throughout the state.

Highway projects are listed as either rural or urban, and are further broken down by functional classification; namely, Interstate, arterial, collector or local. The listings also note the general character of work, such as reconstruction, resurfacing, or bridge replacement.

WYDOT emphasizes that the STIP project listing is tentative and is revised in accordance with changes in funding levels and other issues which may arise during the advance project design phase.

---
Beware of phone scam targeting utility customers (posted 11/6/14)
Rocky Mountain Power
Rocky Mountain Power is warning its customers and the public of a phone scam targeting its customers with criminals posing as utility customer service agents trying to get money and to steal personal information.

The fraud is occurring nationwide, but recent days have seen an upsurge in Rocky Mountain Power's service area. The thieves are using sophisticated deceptive tactics that make it appear to Caller ID systems that the scam call is coming from the utility even when it is not. If customers receive such a call, hang up and call the company at 1-888-221-7070 to verify the call's origins.

Rocky Mountain Power call center agents can be reached any time, day or night, toll free at 1-888-221-7070. That is the only number to call for any customer service need or if you suspect a call may not actually be from Rocky Mountain Power.

"So far, this has affected a relatively small number of customers, but any customer being taken advantage of in this way is one too many," said Blaine Andreasen, vice president of customer service.

"We have taken a number of additional significant steps to address this latest scam approach and to protect customers from fraud attempts," Andreasen added. "We are working with law enforcement at all levels and also have increased security on our automated phone service system as a precaution to further assure that customer information is not at risk. For their own protection, customers calling about their account will need to provide their account number to gain access to account details."

In order to help customers recognize the fraudulent calls, in general, the scam goes like this:
Scammers call residential or business customers demanding payment for overdue bills. Sometimes, the caller tells the intended victim that they owe a specific amount of money. The thief advises the customer to make a payment in one of two ways: either 1) immediately on the phone using a credit card, or 2) by going to a local store to purchase a pre-paid card and calling back on a special toll-free number, made to resemble Rocky Mountain Power's phone response system, then providing the pre-paid card's code to the phony "agent."

Rocky Mountain Power wants customers to be aware that this is a scam and not a legitimate request. Rocky Mountain Power does not use these methods. If such a call is received, hang up and call 1-888-221-7070 to inquire about the call with Rocky Mountain Power.

When Rocky Mountain Power contacts a customer, the representative will always already have the customer's account number. Even then, if you are contacted by phone and have any concerns about the validity of the call, it is always appropriate to let the caller know you prefer to call them back at the utility's published customer service number—1-888-221-7070.

Rocky Mountain Power cautions that customers should never provide unsolicited callers or visitors with credit card numbers or any other information that may compromise their financial security.

Anyone receiving such calls or other contact regarding their utility account or bill is encouraged to pay close attention and note any information – such as the phone number they are asked to call, a number that appears on caller ID, an address where they're told to send money, etc. – and then notify local police and report the call to Rocky Mountain Power at 1-888-221-7070.

About Rocky Mountain Power
Rocky Mountain Power provides safe and reliable electric service to more than a million customers in, Utah, Wyoming and Idaho. The company works to meet customers' growing electricity needs while protecting and enhancing the environment. Rocky Mountain Power is part of PacifiCorp, one of the lowest-cost electricity providers in the United States, with approximately 1.8 million customers in six western states. For more information, visit rockymountainpower.net.

---
Business Directory
Click here for
Advertising Information