USDA approves loan to build CAH in Saratoga, Wyoming (posted 9/25/2020)
The USDA has approved the loan application to build a Critical Access Hospital in Saratoga, Wyoming. The USDA loan is for a little under $18.4 million in long-term financing. The facility, to be called North Platte Valley Medical Center, is expected to be completed in 2021. It will be the most up-to-date medical campus in southeastern Wyoming, states a posting on the Platte Valley Healthcare website in a story on September 22nd. It will have 25 beds allocated between acute care and long-term care, 24-hour emergency room, imaging capabilities including ultrasound, X-ray, MRI and CT scanning, inpatient pharmacy, laboratories, and physical and occupational therapy facilities. Saratoga is a town of approximately 1600 in Carbon County. They will hold a ground-breaking ceremony on October 3rd. Click on this link to read more on this story: USDA Approves Loan to Build North Platte Valley Medical Center
---
Fires around Sublette County (posted 9/23/2020)
Sublette County Unified Fire
Pinedale, Wyoming – On Tuesday September 22, 2020, Sublette County Unified Fire was dispatched to a smoke report in the Pole Creek area in Pinedale. SCUF units from Pinedale, Boulder and Daniel all responded to the area and discovered an actively burning fire located on private property in sage brush. The fire was named the Fayette Fire and was quickly contained with assistance from firefighting units from the US Forrest Service and Bureau of Land Management. A lightning strike was attributed as the cause. The fire was considered extinguished this morning, 09/23/2020, after crews returned to ensure the fire was fully out during the daylight hours. The fire was just over an acre in total size but was only 20 feet from public lands.

On the other side of the county during the same time, 09/22/2020 as the Fayette Fire, SCUF crews from Big Piney were dispatched to a pile of grass clippings that was found smoldering near the Plainview Cemetery. The cause of the fire appeared to be self-ignition from the composting effects of continually adding grass clippings to the same pile over a period of time. The fire was extinguished and another check was made the following day as an additional precaution.

Even with the cooler temperatures and occasional rain shower, the National Weather Service is forecasting a fire weather watch for our area through Thursday. Low relative humidity combined with 30 mph forecasted winds will make for elevated or critical fire conditions. Keep on the lookout for any potential fires and report them to the local Sherriff's office or dial 911 as needed. Prompt discovery and response will continue to minimize the effects of any new starts.

Authority
Shad Cooper
Sublette County Unified Fire Chief

---
Wyoming Cowboys in the NFL (posted 9/23/2020)
Where are they now?
Pinedale Online!
The University of Wyoming plays football in the Mountain West Conference. The Mountain West is considering a return to the field that could see its teams begin playing college football in late October. The league's presidents will meet Friday and at least consider voting on whether to move forward with playing the season. The Mountain West is aiming to play an eight-game, conference-only schedule starting Oct. 24 with a league championship game on Dec. 19, a structure that mimics what the Big Ten approved for its return to play last week. However, the Mountain West will not move forward with a return to play plan until the league medical team approves a COVID-19 testing protocol.

In the meantime, there are Wyoming Cowboys you can watch play football. Here is a list of where some of the former University of Wyoming football player talent are now on active roster lists playing in 2020 in the National Football League. These athletes played under the leadership of head coach Craig Bohl who was previously the head coach at North Dakota State University in Fargo from 2003 to 2013. Bohl took over at Wyoming in January 2014. In 2016, Bohl was selected as the Mountain West Conference Coach of the Year. The Cowboys have appeared in 16 bowl games and have a record of eight wins and eight losses (8–8). Their most recent bowl appearance came in their 38–17 win over Georgia State in the 2019 Arizona Bowl.

Josh Allen, (#17) Quarterback, Buffalo Bills
Marcus Epps, (#22) Safety, Philadelphia Eagles
Rico Gafford, (#10) Wide Receiver, Oakland/Las Vegas Raiders
Tashaun Gipson, Sr., (#38) Safety, Chicago Bears
Carl Granderson, (#96) Defensive End, New Orleans Saints
Brian Hill, (#23) Running Back, Atlanta Falcons
Jacob Hollister, (#86) Tight End, Seattle Seahawks
Cassh Maluia, (#48) Linebacker, New England Patriots
Mark Nzeocha, (#53) Linebacker, San Francisco 49ers
Mike Purcell, (#98) Defensive Line, Denver Broncos
Chase Roullier, (#73) Center, Washington Football Team
Logan Wilson, (#55) Linebacker, Cincinnati Bengals
Andrew Wingard, (#42) Safety, Jacksonville Jaguars
Eddie Yarbrough, (#52) Defensive End, Minnesota Vikings
Tyler Hall, Cornerback, Atlanta Falcons

Click on this link to read more in-depth biographies on these players: Wyoming Cowboys in the NFL

---
COVID case count rises to 80 (posted 9/22/2020)
Sublette COVID-19 Response Group
Sublette County had an increase of 9 new COVID-19 cases, including a student at Pinedale High School and a teacher at Pinedale Elementary School. Sublette County School District No. 1 has reported a total of 7 positive cases in students and staff since Sept. 6 in the elementary, middle, and high schools.

Although the Wyoming Department of Health reported that Sublette County had 2 new cases on Sept. 20, those two cases were transferred to other jurisdictions yesterday since those patients are not currently living in Sublette County. WDH corrected the Sublette County total to 71 cases on Monday afternoon.

But testing in Sublette County Rural Health Care District clinics on Monday detected 9 new cases, bringing the county total to 80. Multiple cases are community spread, meaning the source of the infection is unknown and cannot be traced back to other known cases.

Possible Exposure to COVID-19
There were active covid cases at numerous events in the county last week - including three people who attended Brewfest and later tested positive for the virus, as well as others who shopped at Ridley's, and attended local weddings, the week of Sept. 12-19. Because of this possible exposure to COVID-19, public health officials recommend that attendees monitor their symptoms for 14 days. If you develop symptoms, please contact your healthcare provider.

It should be noted that the organizers of the Brewfest event, and the managerial staff at Ridley's, have worked closely with public health officials in Sublette County in conducting operations to protect staff and customers from the spread of COVID-19.

There are approximately 24 active coronavirus cases in the county, and 50-60 people currently in isolation or quarantine in the Boulder, Daniel, and Pinedale areas.

We urge the public to follow these precautions:
• If you're sick, stay home.
• Maintain social distancing.
• Wear face coverings.
• Wash your hands often.
• Cover coughs and sneezes
• Disinfect surfaces and objects regularly.

Why You Should Wear A Mask:
• Doing your part to slow the spread will help to ensure that we do not overwhelm our local healthcare system.
• Older residents and people with certain health conditions have a higher risk of developing more serious illness, so it is important that we keep this virus out of our senior citizen population and retirement center.
• Wearing a mask protects others. The research is clear: individuals with COVID-19 can be symptom-free for up to five days, not realize they are carrying the virus, and spread it to others more at risk than themselves.
• Wearing a mask may protect you as well. Research indicates that masks, which filter out a majority of viral particles, can lead to a less severe infection. Wearing masks can lead to milder or asymptomatic infections by cutting down on the dose of virus people take in.

If you are having symptoms:
Please call one of the Rural Health Care District Clinics to schedule a test. You will need an appointment for the test, but testing is available five days a week at both clinics in the county: Monday through Friday in Pinedale from 8 a.m. – 12 p.m., and in Marbleton from 1-5 p.m.

Appointments for collection are required and will need to be made with the front desk at either clinic location and clear directions will be given as to where to go and how the testing will be completed. Results may take up to 24 hours. Clinic staff will call with results once complete.

These tests are free of charge for all children 18 years of age and under. If you are over the age of 18 and ASYMPTOMATIC or have a KNOWN EXPOSURE, please contact Public Health to determine whether or not you qualify for testing. If you are uninsured/underinsured, and need a testing voucher, please call Public Health.

If you are sick, and want to make an appointment for a test:
Pinedale clinic: 307-367-4133
Marbleton clinic: 307-276-3306

If you are not symptomatic and are over the age of 18, or have a known exposure to the coronavirus and want to learn if you qualify for testing, contact: Public Health: 307-367-2157

Related Links:
Mask Wearing - Learn how wearing a mask may reduce the severity of the virus.
Sublette COVID-19 Response Group - Official Response Group website.

---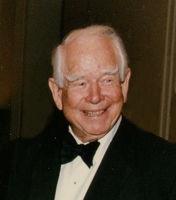 Donald M. Kendall

Death Notice: Donald M. Kendall (posted 9/20/2020)
Donald M. Kendall, age 99, passed away Saturday, September 19th. Mr. Kendall was co-founder of PepsiCo and was its Chairman and Chief Executive Officer for 21 years before his retirement in May 1986. He served as Chairman of the Board's Executive Committee from 1986 until 1991. Under his leadership, PepsiCo became one of the largest corporations in the United States. He had a ranch in the Upper Green not far from Pinedale, Wyoming, and was a generous benefactor in the local community and at the University of Wyoming, as well as many other places and worthy causes.

Related Links:
In Memorium: Donald M. Kendall - PepsiCo
Statement from the Kendall family
Donald Kendall – The Legend of PepsiCo Reflects on an Extraordinary Life - By Anne W. Semmes, Greenwich Sentinel, Sept. 7, 2015
Donald M. Kendall - East West Institute
Donald M. Kendall - Wikipedia

---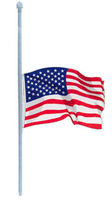 Flag Half-Staff Notice

Flag half-staff notice – for U.S. Supreme Court Justice Ruth Bader Ginsburg (posted 9/18/2020)
Governor Mark Gordon, pursuant to a directive from the White House reflecting the U.S. Flag Code, has ordered both the U.S. and State of Wyoming flags be flown at half-staff statewide immediately on Friday, September 18, 2020, for the death of U.S. Supreme Court Justice Ruth Bader Ginsburg who passed away today at age 87.

The flags will remain at half-staff until the day of internment. Once that date has been established, the Governor's office will send out another notification to advise when the flags will be returned to full-staff.

---
Widespread Community Spread in Sublette County (posted 9/17/2020)
18 new cases in 11 days
Sublette COVID-19 Response Group
This morning (Thursday, Sept. 17, 2020) we learned that the number of COVID-19 cases in Sublette County continues to rise, to at least 68 total cases so far, including 14 current cases, with 45-55 people in isolation or quarantine in the Boulder, Daniel, and Pinedale areas.

Let's be frank: Community spread of COVID-19 is now a serious issue in Sublette County. The recent jump in coronavirus cases (18 new cases in 11 days) has impacted a wide variety of age groups in the county, from teenagers to senior citizens. Some cases are mild, but some have required hospitalizations.

COVID-19 is not anything to joke about. It's far more serious than the flu, and like other serious conditions, can be deadly.

We need to stop spreading this virus to each other.

If our communities continue to be lax about following basic precautions, we can predict what will follow.

• We will have citizens falling ill. Most will recover, but some will die.

• We will see businesses close their doors – because they won't have the staff to keep their business open.

• We won't be able to practice time-honored traditions at our schools – things like homecoming dances, football games, bonfires. In fact, community spread risks our ability to have in-person education for our children.

• Our first responders will be impacted. Some of our firefighters, emergency
medical technicians, and other emergency personnel will not be able to work
because they have contracted the virus.

Think that sounds far-fetched? It's not. In fact, all of these things have already happened in Sublette County. Up until now, we haven't had too many cases, but the increase in recent cases is overwhelming some of our healthcare and responders right now.

It can get worse. We will soon enter flu season, with both flu and COVID-19 in circulation in our communities. If our county road personnel get sick and have to stay home, that increases the burden on other staff members. Don't expect to have all those snowplows quickly clearing the roads when we have a winter storm if we have personnel out sick. COVID-19 impacts every segment of society.

We don't have a hospital in Sublette County, so those with severe symptoms have to leave the county for treatment. Hospital cases are rising in Wyoming and in our neighboring communities.

We need every person in this county to step up and help stop the spread of this deadly virus.Let's narrow it down as to what we need you to do. Of course, stay home if you're sick. Beyond that, it's three simple things: social distance, wear a mask, and practice good hygiene. If you and I – every one of us – would do those simple things, we could beat this virus. We could save lives.

The Big Piney and Pinedale football game will be held at 7 p.m. on Friday, in Pinedale. We'll be there, wearing masks, asking you to do the same.

No one can force you to wear a mask. There is no mandate. We're asking you to help save lives, to keep our economy open, to keep our schools open. We aren't going to argue with you, but we do plea with you to join us in helping others.

It's a simple choice. It's not a political statement. It's not a conspiracy. It's not a hoax. It's not big brother telling you what to do.

Masks save lives.
We want to save lives.
We want to save our economy.
We want to save our schools.
We want you to help us do that, to protect our community.

Please join us in these doing these very simple things that will have a huge positive benefit to all of us.

Learn more about the local situation, and about masks, at the links below.

Related Links:
Video briefing - Sublette COVID Facebook page.
CDC Director - Testimony to Congress about face masks.
Journal of the American Medical Association - Read the science about face masks.
Sublette COVID-19 - Official county website.
---
Updates on college football (posted 9/16/2020)
Big Ten starts in October, Pac-12 and Mountain West still thinking about it
The Big Ten will start their football season the weekend of October 24th, decided university presidents and chancellors on Tuesday, September 15th. The Pac-12 is still waiting to make a decision for their teams. Government COVID-19 health restrictions in California and Oregon will impact what the timeline might be and how games can be played in the Pac-12 states.

Not long after the Big Ten announced their October return to playing, the Mountain West released a statement saying it is working on solutions to allow a return to playing as soon as possible, but to date there are still no plans in place for a fall football season. The University of Wyoming is part of the Mountain West conference. In mid-August, officials announced they were cancelling all of the MW fall football game schedule due to COVID-19 health concerns.

---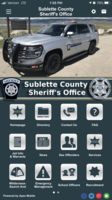 New mobile app for Sublette County Sheriff's Office

SCSO launches new mobile communications app (posted 9/16/2020)
Allows contact with community 24/7
The Sublette County Sheriff's Office has announced the launch of their custom mobile app for iPhone and Android devices. Sublette County residents now have a direct connection with the department for the latest community news, instant public safety notifications, and more. "We are excited for this new way to connect with our residents" said Public Information Officer, Sergeant Travis Bingham.

The app's multi-channel messaging system makes it easy for the department to deliver the right message at the right time, encouraging two-way communication. Once residents download the Sublette County Sheriff's Office application from either the Apple and Android app stores, they can instantly connect to the agency through tools and features specifically tailored to public safety, including:
• Directory of Office Contacts
• Frequently asked Questions
• Jail Information
• Jail Visitation, Bond and money deposit information
• Live inmate roster (NEW FEATURE also available at https://www.sublettewyo.com/488/ActiveInmate-Roster
• Active Warrant list
• Link to Offender Watch (Sex Offender website)
• Services Tab
• Wilderness information and Search and Rescue
• Emergency Management Information
• School Resource Officers
• Recruitment tools
• Missing persons and unsolved cases
• Calendar of events
• Family/Property ID function
• Commend a staff member
• Tips line
• Instant Messages and push notifications of important information from our office

The technology that powers the Sublette County Sheriff's Office app is Apex Mobile's proprietary platform. The system was designed to help police departments, sheriff's offices, and public safety agencies across the country develop, deploy, and manage mobile apps that drive effective community engagement. Apex's technology is being used by public safety agencies nationwide.

Download the new SCSO App:
Apple Store:
https://apps.apple.com/us/app/sublette-county-sheriff/id1528628212

Google Play Store:
https://play.google.com/store/apps/details?id=net.apexmobile.am0239&hl=en

Contact Information:
SUBLETTE COUNTY SHERIFF'S OFFICE
Sheriff K.C. Lehr
P.O. Box 701
35 ½ South Tyler
Pinedale, WY 82941
Pinedale Office: (307) 367-4378 - Pinedale Fax: (307) 367-4360
Marbleton Office: (307) 276-5448 - Marbleton Fax (307) 276-5446

---
August visitation up at Grand Teton National Park (posted 9/16/2020)
Grand Teton National Park in Wyoming hosted an estimated 710,198 recreation visits in August 2020, a 1.2% increase compared to August 2019. Park statistics show that August 2020 saw the second highest number of recreation visits on record for the month of August, surpassed only by August 2017 (due to total solar eclipse).

The list below shows the August trend for recreation visits over the last several years:
2020-710,198
2019-702,022
2018-692,074
2017-716,690 (Total Solar Eclipse)
2016-633,657 (Berry Fire)
2015-651,245

Most hiking trails in the park had increased daily traffic this summer and all campgrounds in the park were filling earlier each day when compared to previous summers. In general, hiking use in the park has increased approximately 26% and camping in concession-operated campgrounds increased 13% with backcountry camping down 10% in August 2020 compared to August 2019.

While August 2020 saw a slight increase in recreation visits compared to August 2019, in July of this year, Grand Teton hosted an estimated 755,762 recreation visits, a 3% decrease compared to July 2019. This was the fourth highest number of recreation visits on record for the month of July.

Closing dates for seasonally operated facilities can be found at https://www.nps.gov/grte/planyourvisit/hours.htm.

More data on National Park Service visitor-use statistics is available at https://irma.nps.gov/STATS/.

---
Wyoming Health Orders extended to Sept. 30 (posted 9/15/2020)
Restrictions lifted on indoor contact sports
State of Wyoming
Governor Mark Gordon has announced Wyoming's Public Health Orders have been extended an additional two weeks through Sept. 30. One change has been made to Order No. 1, which now permits indoor close-contact group activities and sports to occur in all settings.

The governor cited a desire to see the impacts of the Labor Day holiday and the reopening of K-12 schools for in-person learning before taking additional steps and further easing health orders.

Restrictions on outdoor gatherings were eased in August and outdoor contact sports commenced at that time. Health officials have been able to continuously evaluate the easing of those restrictions and the resulting impact. There were minimal issues identified as a result of outdoor contact sports resuming.

Health officials will continue to take specific, measured steps in the easing of orders, as conditions warrant.

"Wyoming has really held its own; Schools are open and sports are being played on Fridays and Saturdays," Governor Gordon said. "We want to be careful to avoid going backwards and losing the high ground we hold. Steady progress beats the alternative, which would be devastating to our businesses, our schools and our citizens."

Health orders continue to allow outdoor gatherings of no more than 50 percent of venue capacity, with a maximum of 1,000 people as long as social distancing and increased sanitization measures are in place. Indoor gatherings in a confined space remain limited to 50 persons without restrictions and 250 persons if social distancing and sanitization measures are incorporated.

The governor and State Health Officer Dr. Alexia Harrist noted that the procedures implemented by school districts across the state have been largely successful in limiting the spread of the virus. Protocols including social distancing and mask usage by staff and students have been effective in preventing widespread outbreaks. To date no school buildings in Wyoming have been required to close.

Over the past 14 days, Wyoming has averaged approximately 31 new cases per day, and the percent of COVID-19 tests with a positive result is 2.1.

---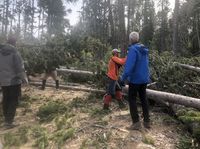 Clearing trails. Photo courtesy Tip Top Search & Rescue.

Tip Top Search and Rescue busy over holiday weekend (posted 9/13/2020)
Tip Top Search and Rescue
Sublette County had a Labor Day Weekend to remember with the extremes in the weather and Tip Top SAR volunteers spent it responding to a variety of rescue calls.

The rescue responses began Saturday, September 5th, with a call from Fremont County Sheriff's Office asking for assistance with a climbing fatality on Pingora Peak. A female climber had fallen approximately 400 feet off the South Buttress. The precursor to the recent storm was bringing strong winds and members of TTSAR Short Haul team had to carefully work their way into the Cirque of Towers in order to drop off two members to assess and assist the fallen climber and her partner. CPR was performed for over thirty minutes by SAR members and bystanders. Unfortunately, the climber succumbed to her injuries from the fall and was pronounced dead on scene. Due to the rapidly approaching storm and increasing winds, the decision was made by Fremont County to wait until the early hours of Sunday, September 6th, for Tip Top SAR's helicopter team to return and bring the deceased to the Fremont County Coroner.

The day of September 6th, the winds were calm and the team had no issues preparing a sling load for transport under the helicopter on a static long line with a successful rendezvous with Fremont County officials. Tip Top Search and Rescue sends their condolences to the climber's family and everyone that witnessed this unfortunate accident.

It was noted by the SAR team that there was a high volume of people both in the Cirque of Towers, as well as climbing the surrounding peaks. Prior to returning to the Cirque of Towers on Sunday to complete the Fremont County assist, Tip Top SAR received two altitude mountain sickness reports Saturday night. Both were for persons who were ill, unable to continue due to little rest and not hydrating enough. The Bridger-Teton Pinedale District Ranger gave permission for the team to access the ill patients with the team helicopter.

The first trip with a helicopter team was above Kevin Lake in the Upper Green for a 67-year-old male whose wife activated an emergency beacon. He was brought to awaiting medical staff at the Pinedale Medical Clinic. The next rescue, a 39-year-old female, hiking solo and camped near Island Lake was extricated and brought to the Pinedale Medical Clinic. This request for a medical rescue was reported by a USFS backcountry ranger in the area that had sat with her during the previous night to monitor her condition and help if possible.

Sunday, September 6th, Tip Top SAR and Sublette County Dispatch were notified of a personal locating beacon emergency alert in the Dad's Lake area, north of Big Sandy Trailhead. The call came in after dark and it was reported the male at this location was suffering from symptoms of altitude mountain sickness. The man was unable to self-evacuate due to extreme illness and dehydration. Members of Tip Top SAR medical team were flown to his location at sunrise Monday, September 7th, to evaluate his condition and provide assistance. It was determined the man would not be able to hike out on his own so he was flown to the Pinedale Medical Clinic where he was evaluated and treated.

During the early hours of Tuesday September 8th, Tip Top SAR members were alerted to two pending calls. The first came right before midnight and the second around 2:40am. Both emergency notifications came from separate parties during the horrendous storm that blew through Sublette County during the night and were needing rescued from the aftermath of the wind and snow.

The aftermath of the storm would present many challenges for the SAR team and plans changed hourly as more information was gathered of the damage the wind had created in the tree-covered access trails. A solo hiker was hunkered down in his tent near Cross Lake when the wind shredded his tent, leaving him exposed to the snow and ice as well as the low temperatures. He had been traveling light, and was in the middle of his trek from Green River Lakes to Big Sandy. No movement was noted during the night and information collected by the TTSAR team was that he had a pre-existing brain condition that was of concern.

The second beacon came from a father-daughter duo on horses. They had initiated the emergency response at Crescent Lake after becoming concerned for their safety through the night with the wind tearing at their tent and for the safety of their three horses and one mule. A SAR horse team was being assembled through the night until the Command team got word of the impassable trails due to the trees knocked down from the wind.

A 10-person team of SAR members and Sublette County Sheriff personnel gathered at daylight and a plan was made to access the wilderness boundary near Wolf Lake with UTV's and chainsaws, via the Pocket Creek trail. Once the team reached wilderness, they would split into two smaller groups to hike to both Cross and Crescent lakes to evaluate the individuals in distress. The teams had use of a wheeled litter and horses to pack gear. A helicopter team was placed on standby in case there was a break in the weather, as the winds were too sporadic and violent to fly.

Joel Klosterman with the Bureau of Land Management office, used a chainsaw to begin clearing the Scab Creek trail, while the TTSAR and Sheriff's Office made their way up Pocket Creek. At 12:23pm, the clouds near Wolf Lake began to clear and a small window allowed the helicopter team to launch and arrive at the coordinates for the solo hiker near Cross Lake. They located a tent matching the description of the 51-year-old male's, shredded to bits with ice and snow packed inside. They also found the reported sleeping bag matching the right color surrounded with wind-packed snow. Despite being extremely cold, the man was able to walk to the helicopter under his own power and was taken to the Pinedale Medical Clinic for evaluation.

The Communication Center in Houston, Texas noted the horse crew's beacon had begun moving towards Scab Creek and had turned their emergency "911" message to "OK" mode. This turns off any tracking ability. The helicopter flew to the coordinates of the original notification of the father-daughter group to confirm they had moved from that location. After confirmation, the helicopter was able to locate a man with a string of horses on the Scab Creek Trail. He was unable to travel any further with the massive number of downed trees around the hill. His daughter was able to find her way down the trail without the horses and was found by Klosterman. She helped him return to her father's location to get the entire party out of the mountains. They were in good condition other than being scared and thirsty. The SAR members working towards Wolf Lake were informed to stand down and return to the SAR building.

Thanks to the Bousman family, especially Joel, Susan, and Cotton, for not only letting access to the gate for this response, but for their labor and use of their equipment, manpower, and horses. Thompson Outfitting camp staff also arrived with Pocket Creek residents to assist with chainsaws and manpower. A big thanks to the BLM staff as well as USFS seasonal staff for responding to help at Scab Creek.

Wednesday, September 9th, came with more distress calls and Tip Top SAR was waiting to assist a cold and wet hiker on the Pole Creek Trail, but he was able to self-rescue and made it to the Elkheart Park parking lot.

The helicopter was also requested by the Fremont County Sheriff's Office to help with three rescues of 9 individuals stranded due to the snow and temperatures. Tip Top SAR and the helicopter were able to extricate hikers from Deep Creek Lake, Valentine Lake, and to a location south of Atlantic City for a stranded medical emergency. All of these people were flown to the Lander Airport at the request of the Fremont County Sheriff.

"We were happy to help our neighbors who not only had the horrendous winds, but received snow in amounts from 2"-5" rendering trails impassable. It's hard to put into words the condition of the mountains after this recent storm. The mass of tangled trees is powerful in places. Please use caution with your upcoming travels into the backcountry. Please plan for extra time to navigate to your destinations, and have the proper clothing and provisions for a drastic change in a short period of time," said Kenna Tanner, Tip Top SAR Coordinator.
---
2020 Census Outreach – Final Stretch (posted 9/4/2020)
U.S. Census Bureau
We are in the final outreach stage of this massive effort to count everyone who still has not responded on their own. Dedicated census staff equipped with personal protective equipment (PPE), are working 12 hours a day, seven days a week, to make sure we count all those who remain uncounted.

Participating in the decennial census is not only a constitutional duty, but also one of the most consequential tasks we collectively do as a nation. And since it only happens once every 10 years, we have to get it right.

The COVID-19 pandemic has made our mission even more challenging – but we are determined to ensure a complete and accurate count and deliver the results to the President by our statutory deadline of December 31, 2020. Our updated 2020 Census Operational Plan shows some of the ways we have adapted our operations to stay on course.

For those who have already filled out the 2020 Census questionnaire, thank you for taking part. But don't forget that you still have a role to play – encouraging your family, friends, neighbors, coworkers, and everyone else in your social network to complete their 2020 Census questionnaire online, by phone, or by mail and cooperate with census takers who may come calling.

Our census takers will be knocking on doors until September 30. This is the last stretch to collect data before we begin our tabulation process. Thanks to our dedicated staff and the public's support, we believe we can deliver a complete and accurate census.

---
Business Directory
Click here for
Advertising Information