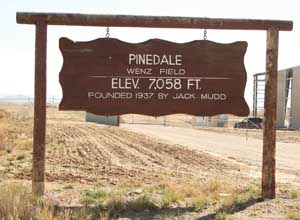 Location
FAA Identifier: PNA
Lat/Long: 42-47-43.7000N / 109-48-25.5000W
42-47.728333N / 109-48.425000W
42.7954722 / -109.8070833
(estimated)
Elevation: 7086 ft. / 2160 m (estimated)
Variation: 13E (2005)
From city: 5 miles SE of PINEDALE, WY
Time zone: UTC -6 (UTC -7 during Standard Time)
Zip code: 82941
Airport Operations
Airport use: Open to the public
Activation date: 05/1940
Sectional chart: SALT LAKE CITY
Control tower: no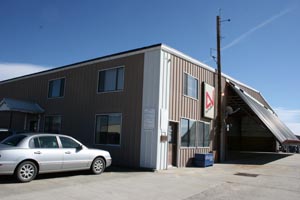 ARTCC: SALT LAKE CITY CENTER
FSS: CASPER FLIGHT SERVICE STATION
NOTAMs facility: PNA (NOTAM-D service available)
Attendance: 0900-1800
FOR SVC AFT HRS CALL 307-367-6425.
Wind indicator: lighted
Segmented circle: yes
Lights: DUSK-DAWN
ACTVT MIRL RY 11/29, PAPI RYS 11 & 29, AND REIL RY 29 - CTAF.
Beacon: white-green (lighted land airport)
Landing fee: yes
Airport Communications
CTAF/UNICOM: 122.8
WX AWOS-3: 118.325 (307-367-6425)
WX ASOS at BPI (18 nm SW): 135.225 (307-276-9917)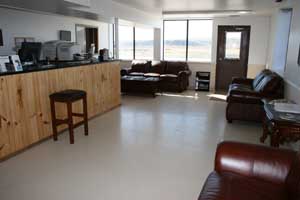 APCH/DEP SVC PRVDD BY SALT LAKE ARTCC ON FREQS 128.35/381.6 (BIG PINEY RCAG).
Nearby radio navigation aids
VOR radial/distance VOR name Freq Var
BPIr030/18.6 BIG PINEY VOR/DME 116.50 16E
NDB name Hdg/Dist Freq Var ID
WENZ at field 392 13E PNA .--. -. .-
Airport Services
Fuel available: 100LL JET-A
FOR FUEL AFTER HOURS CALL 307-367-6425.
Parking: hangars and tiedowns
Airframe service: MAJOR
Powerplant service: MAJOR
Bottled oxygen: NONE
Bulk oxygen: NONE
Runway Information
Runway 11/29
Dimensions: 8900 x 100 ft. / 2164 x 30 m
Full Parallel taxiway
Surface: asphalt, in good condition
Weight bearing capacity: Single wheel: 45.0

Runway edge lights: medium intensity
| | | |
| --- | --- | --- |
| | RUNWAY 11 | RUNWAY 29 |
| Latitude: | 42-48.075833N | 42-47.442000N |
| Longitude: | 109-49.166500W | 109-47.833667W |
| Elevation: | 7086.0 ft. | 7064.6 ft. |
| Gradient: | 0.3% | 0.3% |
| Traffic pattern: | left | left |
| Runway heading: | 110 magnetic, 123 true | 290 magnetic, 303 true |
| Markings: | nonprecision, in fair condition | nonprecision, in fair condition |
| Visual slope indicator: | 2-light PAPI on left (3.00 degrees glide path) | 2-light PAPI on left (3.00 degrees glide path) |
| Runway end identifier lights: | | yes |
| Touchdown point: | yes, no lights | yes, no lights |
Airport Ownership and Management from official FAA records
Ownership: Publicly-owned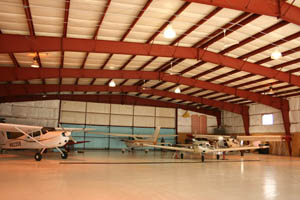 Owner: TOWN OF PINEDALE
P. O. BOX 709
PINEDALE, WY 82941
Phone 307-367-4136
http://www.townofpinedale.com
Manager: Emblem Aviation
9357 Hwy 191
PINEDALE, WY 82941
Phone 307-367-6425
http://www.emblemaviation.com
Airport Operational Statistics
Aircraft based on the field: 20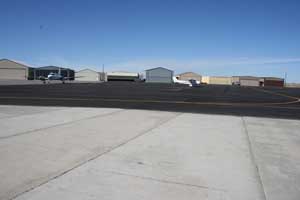 Single engine airplanes: 18
Helicopters: 2
Aircraft operations: avg 26/day *
42% local general aviation
37% air taxi
21% transient general aviation
< 1% military
* for 12-month period ending 31 July 2007

Additional Remarks
- ALL HELICOPTER TFC TO COME & GO VIA THE TWY. FLYING OVER BLDGS ADJACENT TO RAMP IS PROHIBITED.
Other nearby airports with instrument procedures:
KBPI - Miley Memorial Field Airport (18 nm SW)
KAFO - Afton Municipal Airport (50 nm W)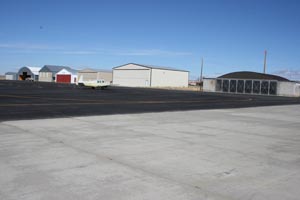 KRIW - Riverton Regional Airport (61 nm E)
KJAC - Jackson Hole Airport (63 nm NW)
KEMM - Kemmerer Municipal Airport (67 nm SW)
Other useful sites:
AirNav http://www.airnav.com/
AirNav provides free detailed aeronautical information on airports and navigational aids in the USA. Offers fast database searches, allowing the pilot to retrieve information which may assist in flight planning. It's also useful for some hangar flying on those days when the weather or the checkbook keep you on the ground.
AIRPORT INFORMATION http://www.airnav.com/airports/
Information about airports. Details include airport location, runway information, radio navigation aids and communication frequencies, significant obstructions, and a wealth of other information for pilots. In a way, it is similar to the A/FD, but with lots more detail and covering more airports (e.g., it also includes private and military airfields). As an added bonus, you will be able to search airports by name or by location.
Public landing sites in Wyoming http://www.airnav.com/airports/state/WY.html
Links to information about Wyoming airports
Tips on mountain flying
Obtain a weather briefing.
Always remain in a position where you can turn toward lowering terrain.
Never fly beyond the point of no return.
The visual aspects of mountain flying can be deceiving, but if you can see more and more of the terrain on the other side of the ridge you are approaching, you are higher than the ridge and can probably continue.
Turn to approach ridges at a 45-degree angle to provide the option of escaping toward lowering terrain.
Unless you have experience flying canyons with a knowledgeable instructor, do not fly up canyons. If it is necessary to fly in a canyon, gain altitude, fly to the head of the canyon, then fly downslope terrain.