Bondurant jiggles with 4.2 earthquake (posted 12/8/13)
The National Weather Service reported that an earthquake was felt weakly by a few people in the Bondurant area a little before 1PM today (Sunday, Dec. 8th). No damage was reported. The quake was 4.2 magnitude on the Richter scale and was centered about 9 miles east-southeast of Hoback, Wyoming. For current earthquake data see the U.S. Geological Survey National Earthquake Information Center.

---
Pinedale Schools Holiday Concerts & Programs (posted 12/8/13)
December 9: All Bands Concert - 7 PM – Pinedale Auditorium
December 10: Fourth Grade Holiday Program - 6:30 PM - PES
December 17: All Choirs Concert - 7:00 PM - Auditorium
December 19: Kindergarten Holiday Program - 6:30 PM – PES

Related Links:
www.pinedaleschools.org Sublette County School District #1

---
A Festival of Lessons and Carols Dec. 15 (posted 12/8/13)
A Community Tradition for over 30 years
For over 30 years, the Community Choir has presented a celebration of the Christmas story through music and scripture. The tradition that began at one church now encompasses the entire community with performances hosted at various churches each Christmas season. The choir is open to anyone in the community who likes to sing. The choir has been rehearsing since October, and is ready to perform.

The Community Choir is co-directed by Sue Briggs-Stanfill and Candy Herda-Scott with Coralee Petersen on piano accompaniment. A variety of music will be sung with scripture readings throughout the performance telling the story of the prophecy and birth of Christ. This year's host church is the Pinedale Church of Jesus Christ of Latter Day Saints located at 221 E North Street in Pinedale. The performance will be on Sunday, December 15th at 5 pm followed by a reception. Please join us in celebrating the Christmas season through song and fellowship. Admission is free and we welcome non-perishable donations for the local Food Basket.

---
Pinedale Park & Tree Board opening (posted 12/8/13)
The Town of Pinedale has an opening for a person on their Park & Tree Board and is seeking applicants for that position. This is a volunteer position. The Board meets once a month, and prospective members do not need to live in town. To apply, send a letter of application expressing your desire to serve and give some details about your qualifications. The letter can be dropped off at the Pinedale Town Hall any time in December.

---
Community Initiatives Group workshop Jan. 7 (posted 12/8/13)
Reviving the community action group
Efforts are currently underway to revive a community action group that was formed and active during the Great Boom of the 2000's. The original group, named Sublette Group for Community Initiative, had the Vision Statement: "To promote stewardship in a growing and cohesive community" and a Mission Statement: "Encourage practical action to strengthen and bind our community physically, socially and economically."

While the county's economic situation has changed, our values have not. This group looks to a future with continued community participation. With the changing conditions and needs, efforts are now focused on a new direction for the group to take. The group is currently looking for more community members who would be interested in participating. There will be a workshop on Tuesday, January 7, 2014, at The Chambers House Bed and Breakfast, 111 West Magnolia Street, in Pinedale starting at noon. Any interested person is welcome to attend. A light lunch will be served. Questions can be directed to Ann Noble at 307-360-8894.

---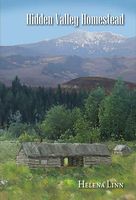 'Hidden Valley Homestead' by Helena Linn

Helena Linn book signings Dec. 4 & 14 (posted 12/3/13)
'Hidden Valley Homestead'
Big Piney author Helena Linn will hold two book signings for the publication of her third novel, Hidden Valley Homestead The first will be in Big Piney on Wednesday, December 4th from 5 – 8 pm at the Big Piney Library. There will be another book signing in Pinedale on Saturday, December 14th from 10 am – 4 pm at the Pinedale Library. This signing coincides with the Pinedale Friends of the Library Book Sale. Helena's new novel is a story of suspense, romance and frontier life in 1880s Wyoming Territory.

Related Links:
Hidden Valley Homestead

---
Toys for Tots distribution (posted 12/3/13)
The Pinedale Fire Department is holding their annual Toys for Tots toy distribution for needy families. Toys are donated to the Toys for Tots program. Distribution is at the Pinedale Fire Hall at 130 S. Fremont Avenue and done in a discrete atmosphere with no questions asked and no cost to participate and get the gift items. Anyone who wishes to make a donation can call either Grant at 307-231-4781 or Kelly at 307-231-2993.

Distribution dates and times are:
Friday, December 13th 6 -8PM
Saturday, December 14th 10AM to 1PM
Friday, December 20th 6-8PM

---
First Aid course offered (posted 12/1/13)
The Hampton Inn and Suites and CVC Training INC. will be hosting an American Heart Association CPR First Aid Course at the Hampton Inn and Suites in Pinedale on the following dates. Cost is $65.00 per person or two for $80.00.

December 3rd 3pm
December 9th 8am
December 14th 3pm

Please call Aimee Binning at 307 231-2172 to register.

---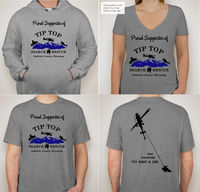 Tip Top Search & Rescue is having a fundraising campaign for the organizaton.

Tip Top Search & Rescue fundraising drive (posted 12/1/13)
Tip Top Search & Rescue (TTSAR) will have t-shirts and hoodies available for anyone who supports the volunteers of the organization. Donations can be made starting Friday, November 29th, at Bucky's Outdoors, the Great Outdoor Shop and A-Z Hardware. Get a T-shirt for a $30 donation or a hoodie for a $45 donation. T-shirts are made from a pre-shrunk cotton, polyester, rayon tri-blend material that make these a stylish, comfortable shirt you won't want to take off! They are available in both men's and ladies styles. Hoodies are made from a heavyweight premium polyester/cotton blend that is super soft and durable – a perfect layer for those cool Wyoming's days!

TTSAR is a 501 C3 non-profit volunteer organization of Sublette County that is committed to helping those in need. Types of incidences and membership skills include: high angle (climbing and ropes); short haul (extraction via helicopter); swift and ice water rescue; snowmachine and avalanche; and medical-related extraction from backcountry environments.

Your donation helps fund important personal gear for volunteers such as packs and uniforms that includes performance pants, shirts and jackets. At the end of the year, volunteers and their families gather and participation awards are given to those members who have dedicated top volunteer hours. Other expenses might include community service items associated with public trainings such as avalanche awareness.

Sponsorship options are also available:

Individual:
Hoback, $50 to $99: Sponsorship certificate, public recognition, 1 T-shirt
New Fork, $100 to $499: Sponsorship certificate, public recognition, 2 T-shirts
Green River, $500 or more: Sponsorship certificate, public recognition, 4 T-shirtss

Business or Corporation:
Temple, $500 to $900: Sponsorship plaque (small), your business logo included with public recognition, 2 T-shirts and 2 hoodies
Fremont, $1,000 to $4,999: Sponsorship plaque (medium), your business logo included with public recognition, 4 T-shirts and 4 hoodies
Gannett, $5,000 or more: Sponsorship plaque (large), your business logo included with public recognition, 8 T-shirts and 8 hoodies

For more information on sponsorship options, contact TTSAR at donations@tiptopsar.com.

Click on this link for more shirt photos (4 pictures)

Related Links:
www.tiptopsar.com Sublette County Tip Top Search & Rescue
---
Holiday fun at the PAC (posted 12/1/13)
The Pinedale Aquatic Center has lots of fun and great activities planned for during the holiday season.

HOLIDAY FITNESS CHALLENGE
Pick-up your holiday passport and stay fit this holiday season. Between Nov. 25 and Dec. 28, attend 12 of their 15 fitness classes to complete your passport.
All completed entries will be entered into a drawing for a FREE 10-punch pass plus other fun PAC prizes. Not able to make it to 12 classes?! Join them for their FREE family fun run/walk... the FROSTY 5K on Dec. 28th.

MOUNTAIN MAN CHRISTMAS - SATURDAY, DECEMBER 14TH
Stop by the PAC to celebrate the season with FREE ADMISSION for ALL during the Chamber of Commerce's Mountain Man Christmas. The pools and rock wall will be open for all to enjoy and gift cards will be 10% off! Wear your UGLIEST HOLIDAY SWEATER for a picture for a chance to receive a FREE 10-punch pass.

LITTLE WRANGLERS DAY CAMP - WEEKDAYS DEC. 23 to JAN. 3 (excluding 12/25 & 1/01)
This ever-changing day camp is for kids grades K-5. It offers children the opportunity to participate in a variety of activities, crafts, and occasional field trips that will encourage creativity and being active. Registration options are flexible, allowing registration for only for the days you need. NO PAC membership required. Sessions run from 8AM to 5PM. Cost is $30/day. SPOTS ARE STILL AVAILABLE - SIGN UP NOW. YOU DON'T WANT TO MISS THE FUN!

FROSTY 5K FUN RUN - SATURDAY, DECEMBER 28
FREE for ALL. Starts at 10am at the Pinedale Aquatic Center. Dogs and strollers welcome. Bring the whole family down for a fun and FREE 5K walk/run to celebrate this holiday season and get an early start on your New Year's exercise plan. The Frosty 5K will start and finish at the PAC. Event will take place regardless of wind or snow... but don't worry, hot cocoa and hot tub will be waiting at the finish! Prizes given for the 'most festive' costume.

PAC Holiday Special: save 10% on all PAC gift cards purchased between December 14 and January 15. Gift cards are redeemable for all PAC passes, merchandise and programs.

Schedule:
Now! HOLIDAY FITNESS CLASS CHALLENGE and IRONMAN CHALLENGE
Happening Now!

Monday, Dec. 2: JR. JAZZ BASKETBALL BEGINS
(registration ended Nov. 27)

Friday, Dec. 6: FREE YOUTH FRIDAY

Sunday, Dec. 8: FARMER'S MARKET and FREE FAMILY SUNDAY

Saturday, Dec. 14: MOUNTAIN MAN CHRISTMAS
FREE Admission for ALL, plus an ugly Christmas sweater contest!

Dec. 21 to Jan. 5: NO SCHOOL, WINTER BREAK - YOUTH HALF PRICE

Saturday, Dec. 28: FROSTY 5K FREE FAMILY FUN RUN
At 10am

Friday, Jan. 3: DIVE-IN MOVIE
1pm & 3:30pm

PAC HOLIDAY HOURS:
Tuesday, Dec. 24: 5am-4pm (Christmas Eve)
Wednesday, Dec. 25 – CLOSED (Christmas Day)
Tuesday, Dec. 31: 5am-4pm (New Year's Eve)
Wednesday, Jan. 1: CLOSED (New Year's Day)

For more information call 307-367-2832 or go online to www.PinedaleAquatic.com.
---
'Hidden Lives of Sublette County Employees' Art Show (posted 12/1/13)
Sublette County Library
During the month of December the Sublette County Library, at 155 S Tyler Ave in Pinedale, is hosting a unique art show in the gallery. The only common element among the pieces is the fact that each artist works for the County.

"We are all so much more than our jobs!" said one of the participants.

The art ranges from basketry to jewelry, stained glass to pottery, photography, paintings and more. If you are looking for a unique gift idea this holiday season, some of the art work is for sale.

Looking for more gift ideas? While you are at the library also stop by the book display table. The table is overflowing with titles featuring Wyoming authors. Many of these books can be purchased locally at Altitude Drug Store, The Cowboy Shop, Great Outdoor Shop, Obo's and Office Outlet.

For more information visit the Library website: www.sublettecountylibrary.org or call 307-367-4114.

---
Hockey Coaching Clinic Dec. 15th (posted 12/1/13)
Pinedale Hockey Association
The Pinedale Hockey Association (PHA) will be hosting a Level 1 Coaching Clinic in Pinedale on Sunday, December 15 from 8:00 am to 4:00 pm at the Sublette County Ice Arena.

Matt Sauter, Team Wyoming Bantams Head Coach, from Jackson will be instructing this beginning level coaching class. There will be an on-ice session from 1:00 to 2:00 pm so participants need to bring skates, helmet, stick and gloves. The clinic is free of charge, but participants must register or be registered as a coach with USA Hockey prior to signing up for clinic, a $45 fee. Registration is online through USA Hockey at www.usahockey.com. Anyone interested in coaching hockey for the first time or learning more about the game is encouraged to attend.

Coach Sauter played four years of college hockey for Siena College in New York, in the ACHA (American College Hockey Association). He has been playing hockey for 30 years overall and coaching for nine. Coach Sauter completed his USA Hockey Level 5 Coach training at the 2012 National Hockey Coaches Symposium in Washington D.C. last year. He has been coaching various player levels in Jackson Hole the past nine years and is currently the Jackson Moose Bantam's Head Coach this season in addition to Team Wyoming.

Contact the Pinedale Hockey Association for more information about the clinic at PHA@pinedaleglaciers.com or visit www.pinedaleglaciers.com to find a direct link to USA Hockey's Coaching Clinic registration page.
---
Pinedale Library holiday events (posted 12/1/13)
Sublette County Library
With the holiday season rapidly approaching, look to the Sublette County Library for help. Stop by 155 S Tyler Ave in Pinedale, and let us help you make your season more stress free and memorable by checking out some of our holiday craft idea books, cookbooks, movies or music.

Saturday, Dec. 14th: Pictures with Santa
Santa Claus will be at the Pinedale Library on Saturday, December 14th from 10 am to 4 pm. This year photographs will be printed on-site for you to take away, and you will also be able to purchase pictures as computer files. Check with us in December for pricing.

Saturday, Dec. 14th - Kids' Christmas Party
The Pinedale Library's annual Kids' Party will take place on Saturday, December 14th after the Town Parade. Join us for Christmas crafts and refreshments. Warm up with a cup of hot chocolate!

Saturday, Dec. 14th - Holiday Book Sale
From 10 am – 5 pm. Make a difference in the lives of others this holiday season. Donate your gift quality books now until Friday, December 13th. Shop for a good cause on Saturday, December 14th and take advantage of free gift wrapping! All proceeds from this sale will benefit the Bondurant Library.

Monday, Dec. 23rd - Christmas Movie
Parents can drop off their kids and tend to last minute errands on Monday, December 23rd. Movie fare will be served. The movie will be G-rated and children under 5 must be accompanied by an adult.

Holiday Library Hours
The Pinedale Library will close at 2pm on Christmas Eve and New Year's Eve and be closed on Christmas Day and New Year's Day.

For more information visit the Library website: www.sublettecountylibrary.org or call 307-367-4114.

---
Air Medical Transport memberships provide peace of mind for $49 (posted 11/25/13)
Sublette County Rural Health Care District
The holiday season is a time to reflect on the blessings of the year and to show gratitude for the good things life brings us, such as family and health. It is also a time of year that brings about thoughts of preparation and planning for the new year ahead. This year, Sublette County Rural Health Care District encourages you to plan for the not-so-good things life can bring.

Your local clinics partner with Air Methods for air medical transport. In the event of a serious sickness or injury, we rely on Air Methods to get you and your family to a higher level of care immediately. But one helicopter ride can leave you with a medical bill that you will be paying for months. Air Methods provides Omni Advantage, a membership program that covers the cost of air medical transport. For $49 a year ($39 for AAA members) Air Methods will accept your health insurance payment as full payment for any medically necessary transport by any of their aircraft for you, your spouse and any dependent children under the age of 26. They also offer a $99 individual membership if you are uninsured.

Visit the OmniAdvantage website to apply or go to http://www.sublettehealthcare.com/urgent-care.html to download the application.

Related Links:
www.sublettehealthcare.com
---
Congressional reps to visit Sublette County Dec. 11 (posted 11/25/13)
Senators Mike Enzi and John Barrasso and Congressman Cynthia Lummis are announcing their Sublette County representatives, Reagen Green, Irene Parsons, and Pat Aullman are schedule to hold Office Hours in Marbleton and Pinedale at the following times and places:

Marbleton
Town Hall; 10700 US HWY 189
Wednesday, December 11, 2013
9:00 AM to 10:00 AM

Pinedale
Town Hall; 210 W Pine Street
Wednesday, December 11, 2013
11:00 AM to 12:00 PM

Area residents are encouraged to visit with Green, Parsons and Aullman on an individual basis to discuss issues, or their views regarding the federal government. These ideas and concerns will then be relayed to Senators Enzi and Barrasso and Representative Lummis.

---
Local Services:
Abortion Alternatives
Accounting & CPA
Arts & Entertainment
Attorneys & Legal
Automotive
Banks & Financial
Bars
Beauty Salons
Bed & Breakfasts
Boating
Bookkeeping
Builders & Contractors
Building Material
Business Services
Cabins
Cellular
Child Care
Churches
Cleaning Services
Clothing
Commercial Art
Computer Supplies
Consultants
Convenience Stores/Fuel
Convention/Meeting
Dentists
Dining
Dry Cleaning
Events
Fabric & Crafts
Fencing
Fishing
Flooring
Food & Drink
Funeral Homes
Furniture
Gifts/Western
Government
Graphic Design
Grocery & Market
Guest Ranches & Lodges
Handyman Services
Hardware & Feed
Heating
Health Care & Medical
Horseback Adventures
Insurance
Interior Design
Internet/Web/Advertising
Landscaping
Laundry
Liquor Stores
Lodging
Log Homes
Massage Therapy
Modular Homes
Motels
Mountain Biking
Movie Theaters
Museums
Nails
Newspapers
Office Supplies
Oil Field Services
Optometrists
Organizations
Outdoor Equipment
Outfitters & Guides
Packaging & Shipping
Painters
Pet Stores
Pharmacies
Photography
Plumbing
Professional Services
Radio
Real Estate Agencies
Real Estate-FSBO
Remodeling
Retirement
Retreats
RV Camping
Schools
Septic Services
Skiing
Snowmobiling
Snow Plowing
Storage and Storage Units
Tanning
Tattoos & Body Art
Tax Preparation Services
Taxidermy
Transportation/Shuttle
Trash Services
Trucking
Veterinarians
Visitor Services