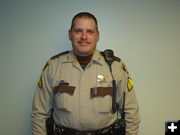 2007

Kevin Koessel 2007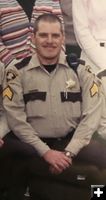 2003

Kevin Koessel 2003


SCSO announces the passing of retired Sergeant Kevin Koessel
by Sublette County Sheriff's Office
November 9, 2021

It is with a heavy heart and great sadness we announce the passing of retired Sergeant Kevin Koessel, age 55. Kevin passed away at his home on November 6th, 2021, surrounded by his loving wife Cheryl Koessel our Communications supervisor, family and friends after a battle with cancer that began back in 2019.

Kevin always had an interest in law enforcement and serving his community. At 17 he was part of the newly created Saratoga Police Cadet program. He later served in law enforcement for many years in Wyoming beginning his career with the Saratoga Police Department from 1992-1999, and the Hanna Police Department from 1999-2001. He then moved to Pinedale and served with the Sublette County Sheriff's office from 2002-2009 where he retired from our office as a Patrol Sergeant. After his retirement he continued working in our community as a beloved UPS delivery driver in the Pinedale area.

In honor of Kevin's years of service to our community our agency will be displaying mourning bands. Local services for Kevin will be held in Pinedale Saturday November 13th. The Sublette County Sheriff's Office wishes to express our deepest condolences on the loss of Kevin to the Koessel family and thank him for his years of service to the citizens of Sublette County, Rest in peace Sergeant Koessel.