Yellowstone visitation continues to rise (posted 9/14/2021)
National Park Service – Yellowstone National Park
Yellowstone National Park hosted 921,844 recreation visits in August 2021, making it the most-visited August on record. This is a 4.5% increase from August 2020 (881,829 recreational visits) and a 12% increase from August 2019 (820,006 recreation visits).

Previously, the busiest August on record was in 2017, the year of the solar eclipse (916,166 recreation visits).

So far in 2021, the park has hosted 3,590,904 recreation visits, up 40% from the same period last year and up 15% from 2019.

The list below shows the year-to-date trend for recreation visits over the last several years (through August):

2021 – 3,590,904
2020 – 2,556,528*
2019 – 3,114,697
2018 – 3,136,241
2017 – 3,232,707
2016 – 3,269,024

If you plan to travel to Yellowstone this autumn, plan ahead, expect crowding and recreate responsibly to protect yourself and the park. Stay informed about changes to park operations and services by downloading the NPS Yellowstone app and visiting www.nps.gov/yell or the park's social media channels.

More data on park visitation, including how we calculate these numbers, is available on the NPS Stats website.

Editor's note: *The park was closed March 24-May 18, 2020, due to COVID-19. Two entrances were open May 18-31 and the remaining three opened on June 1.

---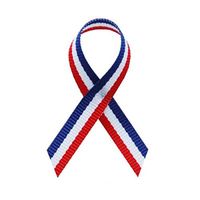 In Memorial

In Remembrance - 9/11 (posted 9/11/2021)
On September 11, 2001, a series of four coordinated terrorist attacks were launched by the militant Islamist group al-Qaeda against the United States.

On that morning, four commercial airliners were hijacked mid-flight with the explicit goal to crash each plane into a prominent American building, causing mass casualties and partial or complete destruction of the targeted buildings.

Two planes were flown into the twin towers of the World Trade Center in New York, both of which ultimately collapsed. Another plane was crashed into the west side of the Pentagon in Washington DC. The fourth plane was diverted from its target when passengers attempted to regain control from the hijackers. Unfortunately, that plane still crashed killing all the passengers in a field in Pennsylvania. The target of that plane was determined to be either the White House or U.S. Capitol.

The attacks resulted in nearly 3,000 casualties, over 25,000 injuries, and significant property damage.

---
Sublette County Public Health Briefing: Sept. 10, 2021 (posted 9/10/2021)
Sublette County Public Health
COVID Update
The Wyoming Department of Health (WDH) reports that there have been 26 new COVID-19 cases in Sublette County in the past week. There are currently 30 active cases in Sublette County, with 936 recoveries and 11 deaths, for a total of 977 cases since the pandemic began. Individuals are quarantining/isolating in the communities of Big Piney, Boulder, Bondurant, Cora, Daniel, Marbleton, and Pinedale.

State and regional medical systems are over taxed and it has become extremely difficult to find an available hospital bed for any individual needing hospital level care. Most hospitals in the state have cancelled elective surgeries and have activated their surge plans. Our local EMS team transported a record 41 patients to hospitals last month, including both COVID related cases and other emergent care situations.

Sublette County moved into the Red or High Transmission Zone for community spread this week, along with most of the state, which continues to be in the High Transmission Zone, several counties remain in the Dark Red/VERY High Transmission Zone. (source: https://health.wyo.gov/wp-content/uploads/2021/09/County-Metrics_September-8-2021.pdf

Dr. Fitzsimmons and Janna Lee discussed that in order for Sublette County to get out of the Red Zone and ease the pressure on our medical system, more community members need to get vaccinated on this week's video update. Please go to our Sublette County Public Health Facebook page to view our latest video update here: https://www.facebook.com/Sublettecountypublichealth/videos/1303212510136736/

COVID and Schools
A couple of weeks into the 2021-2022 school year, both local school districts report several positive COVID cases with teachers and students isolating at home. In order to keep our teachers, students and support staff as healthy as possible and schools open, our local districts ask that if your child is not feeling well, that you keep them at home.

COVID-19 Vaccines
WDH re-worked its data and reporting methods, which resulted in a slight decrease in our vaccine numbers. As of Sept. 7, 2021 -- 2,693 people have been fully vaccinated in Sublette County, which means that 27.39% of our population has been vaccinated. Vaccine clinics continue to see higher rates of visitation over the last month, around 80 individuals per week countywide. Due to increased demand, we are moving back to our drive-thru format at the Mountain Man Museum on Thursday afternoons, starting September 16th.

Public Health continues to offer weekly vaccination clinics offering all three vaccines--Moderna, Comirnaty (Pfizer), and Janssen (Johnson & Johnson). Registration is requested, but walk-ins are welcome on these clinic days.

• Tuesdays 1:30-3:30 pm, Marbleton Public Health Office (located in the Marbleton Senior Center).
• Thursdays 1:30-4:30 pm, Mountain Man Museum Drive-Thru in Pinedale (look for signs)
• Public Health is now offering all COVID vaccines by appointment on Tuesdays & Thursdays in our Pinedale Office outside of the posted clinic hours. We will require you to call to schedule these appointments to guarantee that we have nursing staff and vaccine doses available. Please call 307-367-2157 to schedule.

Ridley's has not been able to receive vaccine shipments, so is currently unable to provide vaccine appointments. Altitude Drug is currently offering Janssen vaccine – call for more information at 307-367-2278.

Remember that all COVID vaccines are available at no cost. Comirnaty (Pfizer) is available for ages 12+. Moderna and Janssen are available for those 18 and older. Sign-up is easy and takes less than 10 minutes. Sign-up here: https://www.sublettewycovid.com/vaccines or call Public Health at 307-367-2157 for assistance.

Questions about isolation or quarantine? Want to discuss vaccine options? Phone Public Health at 307-367-2157. We will be happy to discuss your situation or provide information.

Flu Clinics--coming the first week of October. Public Health will have all the information out next week for our drive-thru clinics for senior flu and community clinics.

---
Governor Gordon statement opposing Biden Administration's Vaccine Mandates (posted 9/9/2021)
Wyoming Governor Mark Gordon
CHEYENNE, WYOMING – Governor Mark Gordon has issued the following statement in response to today's announcement by the Biden Administration mandating COVID-19 vaccinations:

"The Biden Administration's announcement to mandate COVID-19 vaccinations or weekly testing for private businesses is an egregious example of big government overreach.

Our Constitution was written and fought for to protect our liberties as American citizens. This administration's latest pronouncement demonstrates its complete disregard for the rule of law and the freedoms individuals and private companies enjoy under our Constitution. In Wyoming, we believe that government must be held in check.

I have asked the Attorney General to stand prepared to take all actions to oppose this administration's unconstitutional overreach of executive power. It has no place in America. Not now, and not ever."

---
President Biden announces 6-prong strategy to combat COVID-19 (posted 9/9/2021)
President Joe Biden announced his 6-prong national strategy to combat COVID-19.
Here are highlights:

1. Vaccinate the unvaccinated
2. Further protect the vaccinated with booster shots
3. Keep schools open
4. Increased testing & requiring masking
5. Economic recovery
6. Improving care for those sick with COVID-19

The Federal Government began requiring vaccinations for federal employees in July. The President now plans to use regulatory powers and other actions to force Americans to be required to be vaccinated to be in the workplace.

This includes:
- Requiring all employers with 100+ employees to ensure their workers are vaccinated or tested weekly
- Requiring vaccinations for all federal workers and for millions of contractors that do business with the federal government
- Requiring COVID-⁠19 vaccinations for over 17 million health care workers at Medicare and Medicaid participating hospitals and other health care settings
- Calling on large entertainment venues to require proof of vaccination or testing for entry
- Requiring employers to provide paid time off to get vaccinated


The new plan will require all school staff, employees, and eligible students to be vaccinated and implement strong universal indoor mask requirements, social distancing, and regular screening testing of staff and students. The administration is also actively encouraging research on a vaccine for youth under the age of 12.

Under the President's plan, masking requirements will remain in place for those using public transportation such as airplanes, trains, intercity buses, and maritime vessels. President Biden's plan will double fines for those not in compliance. It also continues the masking and social distancing requirements on federal lands, buildings, military bases, and oversees locations.

The new plan will make more loan money available to small businesses, delay repayment requirements, and gives additional streamlining for Paycheck Protection Program loan forgiveness.

The plan will increase the number of healthcare workers available to respond to areas where COVID-19 cases are surging and hospital caseloads are straining local health care capacity.

Additional announcements will be made in the weeks to come on the President's plans to combat the pandemic globally.

Click on this link for more details: Path Out of the Pandemic – President Biden's COVID-19 Action Plan whitehouse.gov

---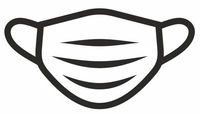 DHS/TSA to increase civil penalties for violations of the Federal Face Mask Requirement (posted 9/9/2021)
$500-$3000 fines for offenders, in addition to FFA civil penalties for 'unruly' passengers
Department of Homeland Security
WASHINGTON – Today (Thursday, Sept. 9, 2021), the Department of Homeland Security's Transportation Security Administration (TSA) will increase the range of civil penalties that may be imposed on individuals who violate the federal mask mandate at airports, on commercial aircraft, and in various modes of surface transportation, including passenger railroads, intercity bus services, and other public transportation. The federal mask mandate for transportation, which was implemented by TSA on February 2, 2021, will remain in effect until January 18, 2022.

The new range of penalties, which take effect Friday, September 10, 2021, will be $500-$1000 for first offenders and $1000-$3000 for second offenders.

"Wearing a mask protects the traveling public and all of the personnel who make the travel experience safe, secure, and comfortable," said Secretary of Homeland Security Alejandro N. Mayorkas. "We will continue to enforce the mask mandate as long as necessary to protect public health and safety."

"We appreciate the majority of travelers each day who voluntarily follow the requirement, but find this action necessary to maximize the protections for those who use and work within the transportation system, and to contain COVID-19," said TSA Administrator David Pekoske. "By doubling the range of penalties, we seek to reinforce the importance of voluntary adherence."

TSA will provide updated signage at airports regarding these increased civil penalties. For more information about the federal face mask requirement, visit the TSA Coronavirus webpage.

These federal mask mandate-related civil penalties are separate from the civil penalties the Federal Aviation Administration (FAA) issues for individuals who engage in unruly and unsafe behavior.

---
Additional support coming for Wyoming healthcare workers and facilities for increased COVID cases (posted 9/9/2021)
Governor Gordon media release
Wyoming Governor Mark Gordon is taking steps to address staffing challenges at Wyoming healthcare facilities amidst a surge in COVID-19 cases and hospitalizations. The Governor is deploying Federal funding to provide staffing relief and support for current healthcare staff and to secure traveling medical staff.

"Wyoming's healthcare system and healthcare workers, in every community are feeling the strain of this surge," Governor Gordon said. "We need to recognize our healthcare workers' commitment to caring for our neighbors during the pandemic. They are working extra-long hours and at times having to cover for sick colleagues. These are very stressful times for all of us, but particularly those in the healthcare industry. This is a means to thank them and to try to make sure we can keep them on the job."

The Governor has allocated $20 million to be utilized by facilities on a discretionary basis to stabilize staffing levels. The funding is available to fill staffing shortages, provide hazard pay, and strengthen recruitment efforts for the state's existing healthcare workforce. An additional $10 million will be available to privately-owned Wyoming hospitals and long-term care facilities for traveling medical staff through a contract with the Wyoming Hospital Association. Nonprofit and county-owned hospitals that have secured their own traveling medical staff will continue to be eligible for 100% reimbursement through FEMA funding.

The Governor will pursue additional options to support healthcare providers during the surge, including the utilization of Wyoming National Guard members as needed.

As of September 7, Wyoming hospitals reported a total of 230 hospitalized COVID-19 patients, nearly as many as were hospitalized during the peak of the last surge in November, 2020. Data from the U.S. Centers for Disease Control and Prevention (CDC) shows that those who are fully-vaccinated have a dramatically reduced risk of requiring hospitalization for a coronavirus infection.

To find a vaccine location near you, visit vaccines.gov or call the National COVID-19 Vaccination Assistance Hotline at 1-800-232-0233.

---
Pedigree Stage Stop Sled Dog Race announces teams for 2022 race (posted 9/8/2021)
Pedigree Stage Stop Sled Dog Race
Pedigree® Stage Stop Sled Dog Race organizers are pleased to announce the following teams are officially entered in the 2022 Pedigree Stage Stop Sled Dog Race. These mushers entered under "Round One" which is open to any competitor who completed the 2021 race. "Round Two" of entries begins Wednesday September 8th at 12:00 noon MST and is open to all qualified applicants. The field is capped at 25 teams.

ROUND ONE ENTRIES:
1. Bruce Magnusson — Cheboygan, Michigan

2. Randy DeKuiper — Newberry, Michigan

3. Tim Thiessen — Leadville, Colorado

4. Austin Forney — Leadville, Colorado

5. Thad McCracken — Mosier, Oregon

6. Gwenn Bogart — Boulder, Wyoming

7. Ryan Bieber — Lily, Minnesota

8. Chris Adkins — Sand Coulee, Montana

9. Alix Crittenden — Bondurant, Wyoming

10. Érick LaForce — Lanoraie, Quebec, Canada

11. Anny Malo — St Zenon, Quebec, Canada

12. Diane Marquis — St Medard, Quebec, Canada

13. Jake Robinson — Bemidji, Minnesota

14. JR Anderson — Buyck, Minnesota

15. Lina Streeper — Fort Nelson, British Columbia, Canada

16. Doug Butler — Middlebury, Vermont


2022 Race Schedule: (All stages are 30 to 35 miles)

• January 28 — Ceremonial Start - Jackson, Wyoming

• January 29 — Stage One - Teton County, Wyoming

• January 30 — Stage Two - Lander, Wyoming

• January 31 — Stage Three - Pinedale, Wyoming

• February 1 — Stage Four - Big Piney / Marbleton, Wyoming

• February 2 — Stage Five - Kemmerer, Wyoming

• February 3 — Travel Day

• February 4 — Stage Six - Alpine, Wyoming

• February 5 — Stage Seven & Final Banquet - Driggs, Idaho

Purse: Total cash and prizes totaling $165,000

Inquiries Please direct inquiries to info@wyomingstagestop.org

---
Fire danger increases to High for Teton Interagency area (posted 9/7/2021)
Teton Interagency Fire
WESTERN WYOMING—Teton Interagency fire managers have elevated the fire danger rating to high for Grand Teton National Park, the Bridger-Teton National Forest and the National Elk Refuge beginning Wednesday, September 8.

A high fire danger rating means fires can start easily and spread quickly. When determining fire danger, fire managers use several indicators such as the moisture content of grasses, shrubs, and trees; projected weather conditions including temperatures and possible wind events; the ability of fire to spread after ignition; and availability of firefighting resources across the country.

Public land users can help prevent wildfires by not having a fire at all and instead dressing for success with layers and warm clothes.

Fire managers advise recreationists, particularly campers and hunters, to use caution if choosing to build and maintain a campfire. In areas where campfires are allowed, fires should never be unattended and must be completely extinguished before leaving. So far this year, there have been more than 155 illegal and abandoned campfires in the Teton Interagency Fire area. Unattended or abandoned campfires and warming fires can quickly escalate into wildfires and recreationists can be held liable for suppression costs if their campfire becomes a wildfire.

All campers and day users should have a shovel on hand and a water bucket ready for use if choosing to have a fire. Soak, stir, feel, repeat. It is extremely important that all campfires are "dead out" and cold to the touch before leaving.

To report a fire or smoke in the immediate area, call the Teton Interagency Fire Dispatch Center at 307-739-3630.

---
ERAP: Legal assistance available (posted 9/3/2021)
Department of Human Services
The Wyoming Department of Human Services (DFS) strongly encourage Wyoming landlords and renters to work together and apply for Emergency Rental Assistance Program (ERAP) funding, which can pay unpaid rent and up to three months in advance rent at a time. Eligible renters can receive up to 15 months total of unpaid past due and advance rent. If all the documentation is complete, the typical ERAP application takes less than 30 days to be reviewed for eligibility, processed and payments to be issued. Wyoming has invested ERAP funding in legal aid services to help eligible renters.

LEGAL AID OF WYOMING
If facing eviction, please contact Legal Aid of Wyoming. Visit lawyoming.org. Or call the toll free hotline at 1-877-432-9955. Legal Aid may be able to provide other legal assistance to eligible ERAP renters such as:
• Lease agreement advice/negotiation;
• Eviction defense;
• Disputes that could lead to eviction;
• Financial issues directly related to the home you rent (disputes about security deposits, damages claims, late fees, etc.);
• Issues related to the safety of the home you rent; and
• Financial matters affecting your ability to maintain or obtain housing such as: debt collection defense; federal benefits (SSI/SSDI); employment matters (FMLA, disability accommodations); and consumer protection actions to obtain tenant funds lost to scams.

DOMESTIC VIOLENCE AND HUMAN TRAFFICKING SURVIVORS
The Wyoming Coalition Against Domestic Violence and Sexual Assault provides legal aid services for survivors of domestic violence and human trafficking. Call 307-755-0992 or visit wyomingdvsa.org/legal-program.

ADDITIONAL ASSISTANCE
If you need additional help, please Dial 2-1-1 or visit wy211.communityos.org to be connected to available resources.
________________________________________
Call center will be closed September 6 The ERAP call center will be closed Monday, August 6 due to the Labor Day holiday and will reopen on Tuesday, September 7. The call center is open 9 a.m. - 6 p.m. Monday (except September 6) through Friday. The toll-free number is 1-877-WYO-ERAP (1-877-996-3727).

---
Business Directory
Click here for
Advertising Information