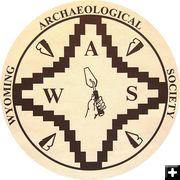 WAS

Wyoming Archaeological Society - Upper Green River Basin Chapter

Archaeology talk in Pinedale Feb. 16
'Wyoming's Other Mammoth Kill: The La Prele Mammoth Site, Converse County, Wyoming'
February 5, 2016
The Upper Green River Basin Chapter of the Wyoming Archaeological Society will hold their next meeting on Tuesday, February 16 at the Museum of the Mountain Man in Pinedale. There will be a short business meeting starting at 6:30PM and then the talk should start around 7PM. Everyone is welcome to come listen.

Special guest speaker for the evening is Todd Surovell, a Professor of Anthropology and Director of the Frison Institute at the University of Wyoming. He is an expert in Paleoindian archaeology, New World colonization, lithic technology, and geoarchaeology. He has worked throughout the Rocky Mountain west and Great Plains.

Surovell's talk will be: 'Wyoming's Other Mammoth Kill: The La Prele Mammoth Site, Converse County, Wyoming.' The La Prele Mammoth site was discovered in 1986 in cutbank on La Prele Creek northwest of Douglas, Wyoming. In the spring of 1987, George Frison and a small crew tested the site and recovered more than 80 skeletal elements of a young Columbian mammoth, one flake tool, and fourteen flakes. This initial work suggested human interaction with mammoth, but due to a dispute with the landowner, investigations at the site were halted abruptly. No work was done at the site for the next 26 years. In 2014 and 2015, we returned to the site with the University of Wyoming Archaeological Field School to determine whether the site was indeed a mammoth kill and to investigate how much of the site remained. After two seasons of work, we are now confident that the La Prele Mammoth site is a Clovis-aged mammoth site and almost certainly a kill site. Additionally, we have expanded the boundaries of the site and discovered a secondary work area 12 m away from the mammoth that contains some unique and unexpected features for a mammoth kill in North America.


Related Links
www.sublette.com/was - Upper Green River Basin Chapter, Wyoming Archaeological Society