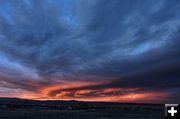 Winter arrives

What started as a cold front on Friday morning was the warning shot that the wonderful days of Indian Summer were over. Photo by Dave Bell.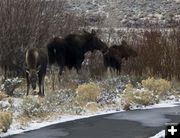 Guarding The Bike Path

A cow moose with her twins stand near the Pinedale bike path. While they are there, everyone else gives them wide berth. While these animals look awkward and gangly, they can be dangerous and move very fast, and it is never a good idea to get near a Mama moose and her young. Photo by Dave Bell.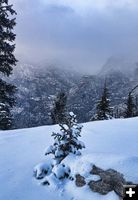 Snowy Pine Creek Canyon

Photo by Dave Bell.