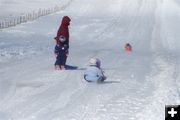 Down the Hill

Janet Montgomery watches her daughter, Jorja, sled down while Jillian, her other daughter, stays close. by.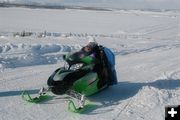 The Best Way

Becky Gregory brings her daughter, Allison back up the hill via a snow machine. This is the best way to get back up the hill.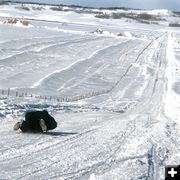 Head First

Mike Gregory goes head first down the hill.