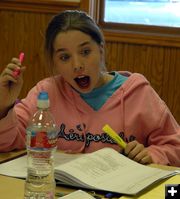 Ooooh!

Victoria Carter gets into her role as Miss Tickle during the first read through for the Pinedale Community Theatre production, which boasts a cast of all children in grades 4th through 8th.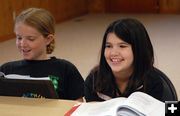 Giggles

Sylvee McClure, who will play Josephine, left, and Claire Stough, cast as Lucy, laugh at the animated interaction of the co-cast members during Monday's rehearsal.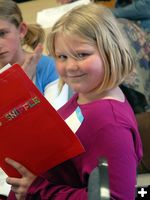 Tori MacKenzie

Tori MacKenzie will play Miss Sniffle.