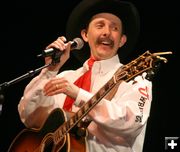 Scott Humphrey

Scott Humphrey has been in the group since 1986. He is a son to the Bar J Wrangler founder, Babe Humphrey.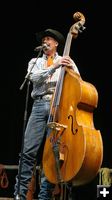 Bryan Humphrey

Bryan Humphrey is Babe Humphrey's youngest son. He has been singing with the Bar J Wranglers since 1989. Bryan composed several of the songs sung by the group.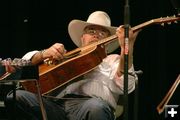 Donnie Cook

Donnie joined the group in 1999. His mastery of the flat-top guitar, steel guitar, dobro and banjo has added yet another layer to the Wranglers' extensive musical repertoire.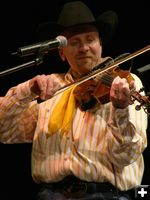 Tim Hodgson

Tim Hodgson has been with the group since 1989. He is an accomplished fiddler.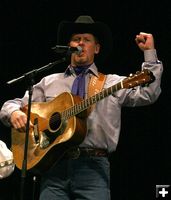 Danny Rogers

Danny Rogers just recently joined the group. He moved to Jackson Hole from Chugwater, WY.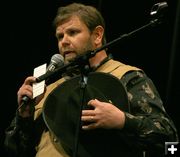 Andy Nelson

Cowboy comedian and poet, Andy Nelson, opened the show with an impromptu performance while the Bar J Wranglers prepared to come on stage.