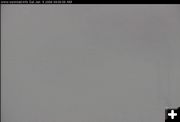 South Pass Saturday morning

This was the view of South Pass, WYO 28, at 9:00 AM on Saturday morning, January 5th. A Winter Storm Warning is in effect until 5:00 PM Saturday. Travelers are advised to check weather and road condition reports before setting out on their trips this weekend. See links at the end of this article.


Hoback Canyon-Teton Pass avalanche control Sat & Sun
US 191 and WYO 22 will have temporary closures
by Pinedale Online!
January 5, 2008

Wyoming Department of Transportation (WYDOT) is advising travelers they plan to do avalanche control in the Hoback Canyon on Saturday and on Teton Pass on Sunday, January 5th and 6th.

Avalanche control has been scheduled for 12:00 noon Saturday, January 5, 2008 for U.S. 191 in the Hoback River Canyon north of Pinedale, between Bondurant and Jackson. Snow slides reaching the highway may prolong the closure.

Teton Pass is tentatively scheduled for avalanche control closure at 3:00 a.m. Sunday, January 06, 2008. The no overnight parking signs at the summit parking lot will strictly enforced. Highway travelers and back country forest users are advised to plan accordingly.

In addition, travelers who plan to use the Interstate 80 corridor in southern Wyoming this weekend area advised to check road condition reports before leaving for their trip. There have been road closures, chain law requirements and warnings of No Unnecessary Travel on various parts of I-80 due to this latest storm. See the links below for updated road condition and weather reports for our area.